Diamond Contractors wanted to update the conference room in their Lee's Summit, Missouri office. Installing an A/V system and modern furniture were at the top of their list. Both would help with in-person and virtual meetings, as they didn't have current technology to support conference calls and platforms, like Zoom and Microsoft Teams.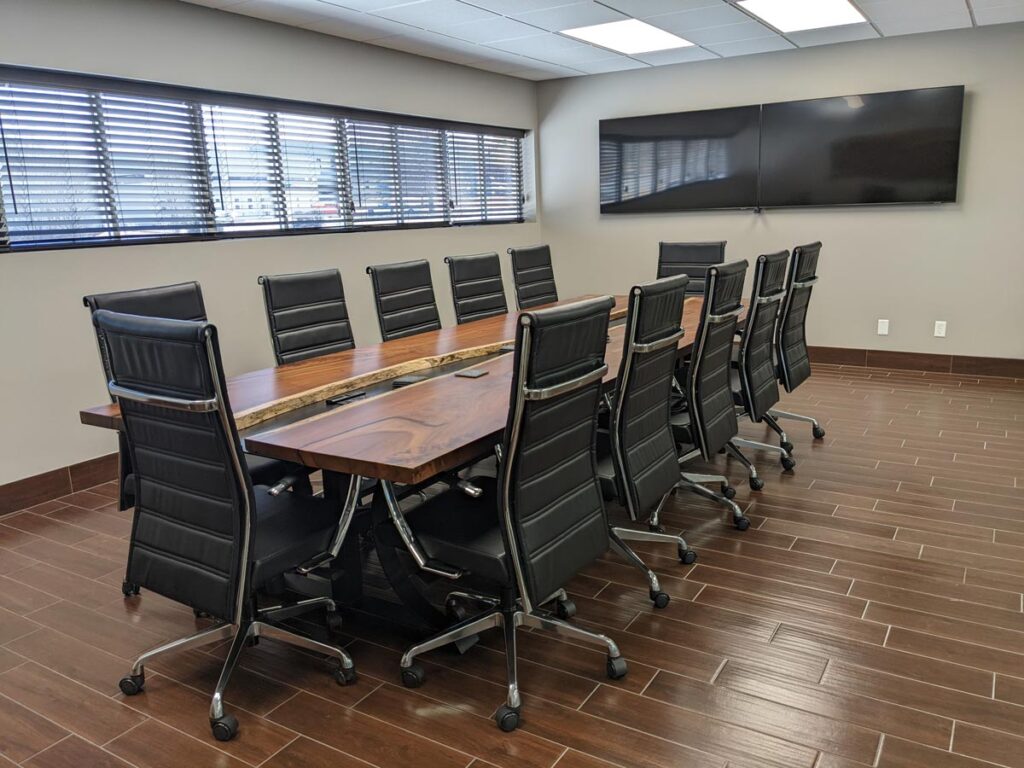 Diamond Contractors selected the FSI team for the project. We designed and installed the new Crestron Video Conferencing system and helped specify furniture for the space. Our interior designers sourced a live edge, custom, wood table from KC Custom Hardwoods. Through a close collaboration, we were able to integrate the new technology directly into the table. We also specified really cool conference chairs for the room from OFS.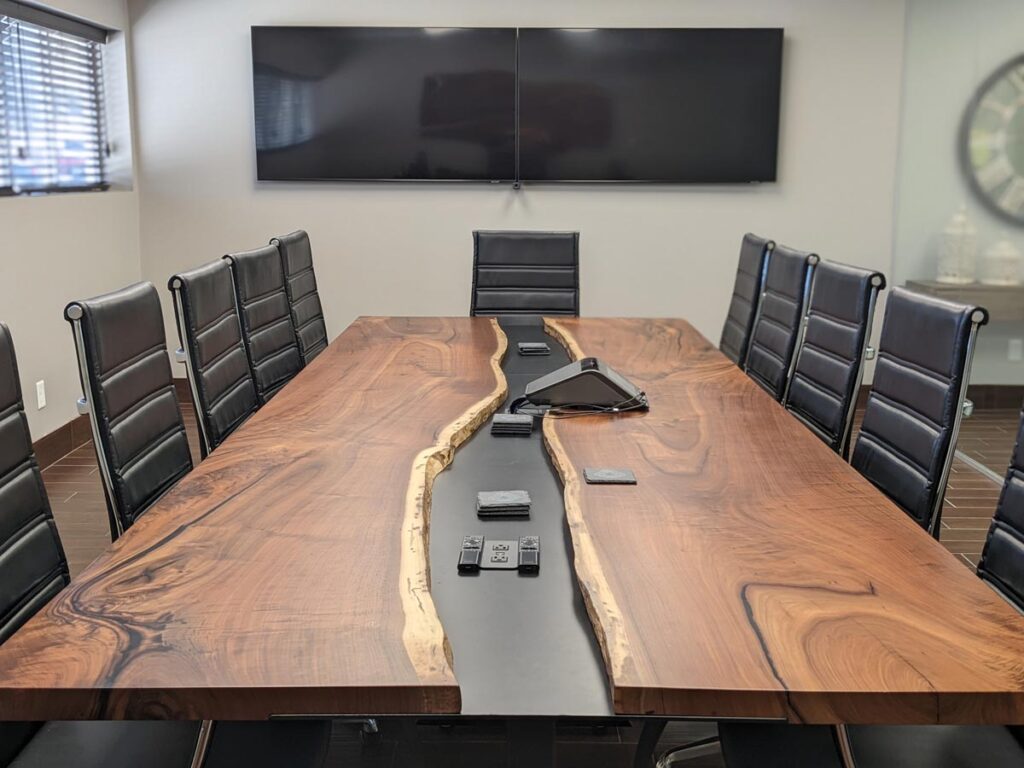 The finished space provides a number of benefits to the Diamond Contractors team. The new A/V system is easier to use, which simplifies video calls. They also have an updated, comfortable space to host clients that is a better reflection of their brand.