Sporting KC recently unveiled an updated suite design. Our team created and executed the concept with John A. Marshall Co. This refresh is part of a 3-year marketing partnership we formed with Sporting KC.
The first of many, Suite 402 – also known as Sporting Design Studio – features new furniture, flooring and signage. We selected items that would not only complement the park's existing aesthetic, but would also perform well in a high-traffic space. On the floors, we used a combination of Interface LVT and carpet tiles. They blend seamlessly and don't require a transition strip, reducing the risk of slips and falls. The new furnishings include a custom banquette, stools and bar-height tables. To update and protect the existing cabinetry, we also installed DI-NOC, a 3M product.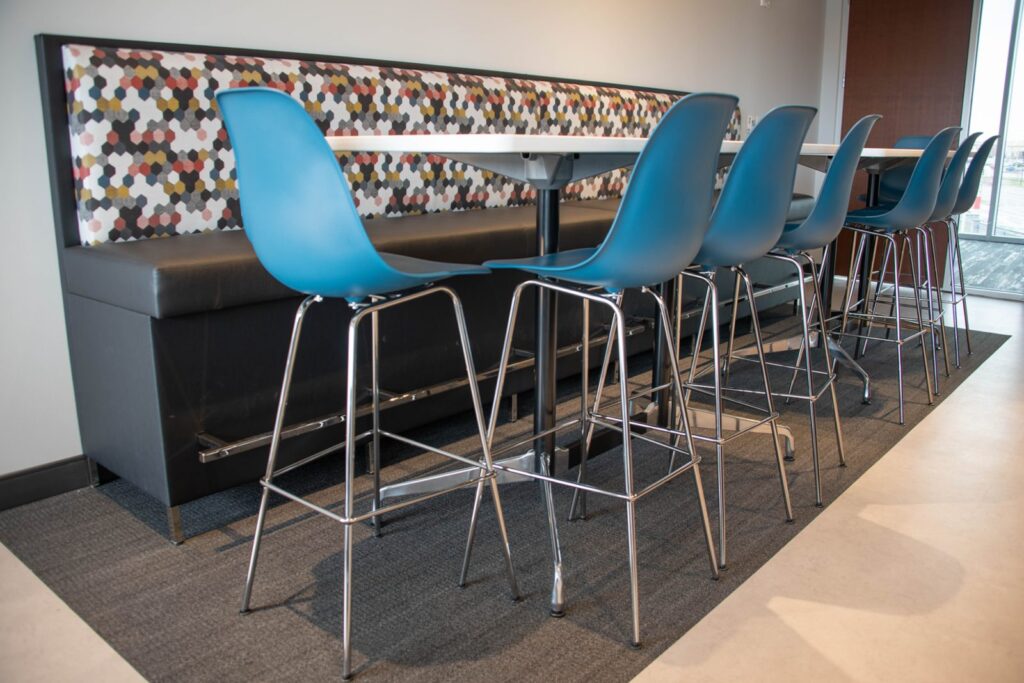 The completed suite will act as a showroom, allowing us to highlight our team's capabilities to local businesses and Sporting KC season suite holders. Current suite holders can use it as inspiration for updating their space. In fact, with the suites not in use, it could be the perfect time to make a change.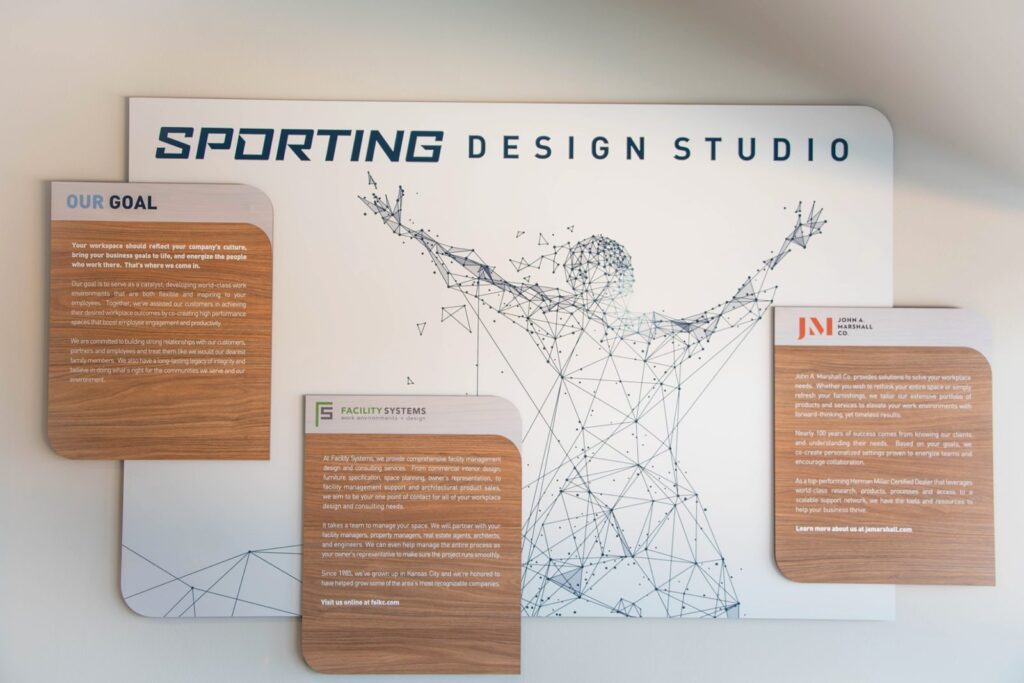 While the Sporting Design Studio is a great place to see our work, you'll also find examples in other spaces around Children's Mercy Park. For example, we added new furniture to the Ivy Investments Executive Level and the UMB Field Club. We have also assisted with the installation of new outdoor patio furniture at the Budweiser Brew House.
We look forward to showing you the new features in person and seeing it on game day.
To learn how we can update your Sporting KC suite, contact us at ryan@fsikc.com.