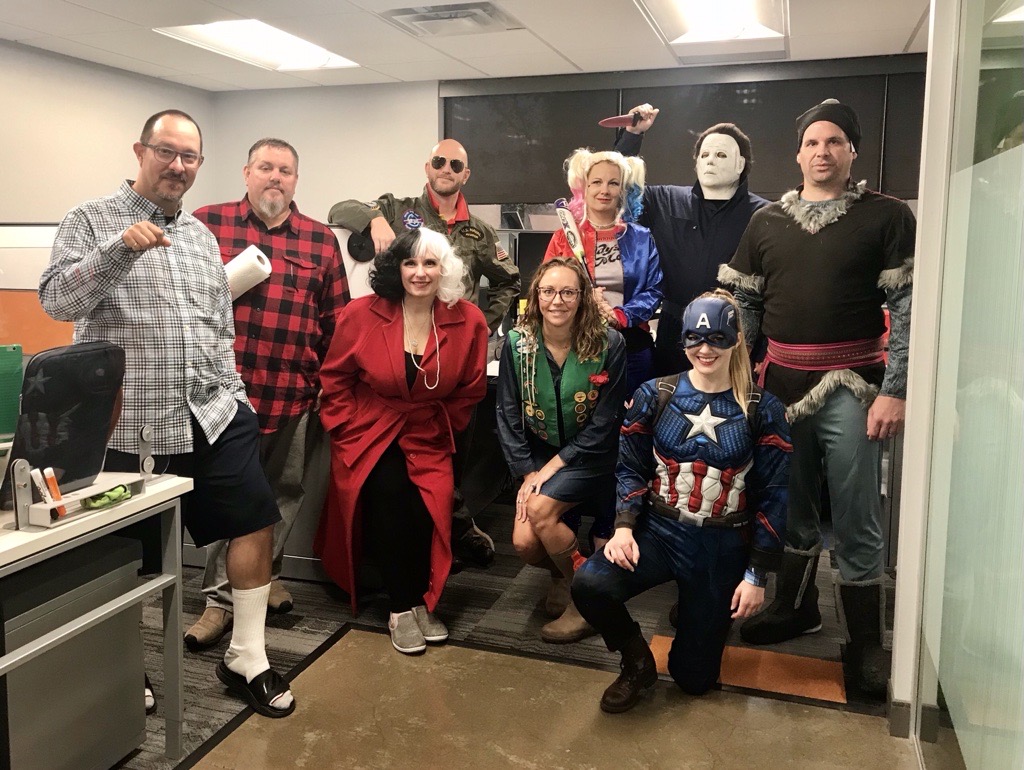 For the celebration, we had many in the Halloween spirit that dressed up. A breakfast buffet was enjoyed by all. Although we had a Bloody Mary bar and mimosas, the highlight of the event was our pumpkin carving contest.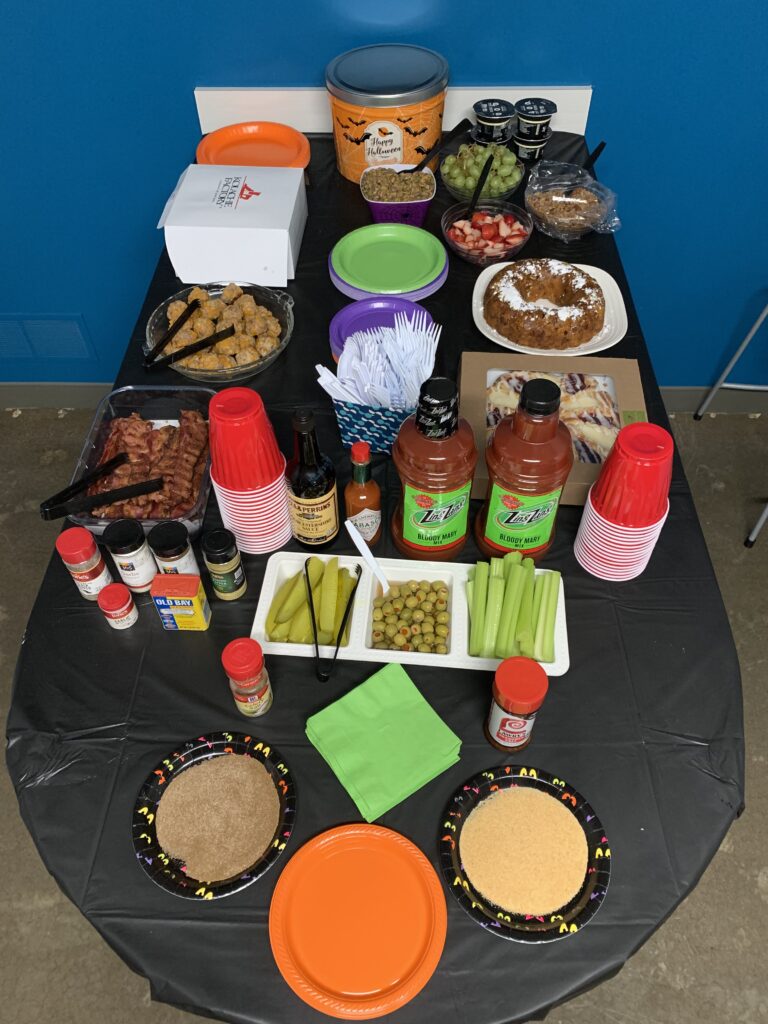 Prizes were given to the top three pumpkins. Kris took first place, topping 12 other entries. His was #13. Below, you'll find photos of each creative design.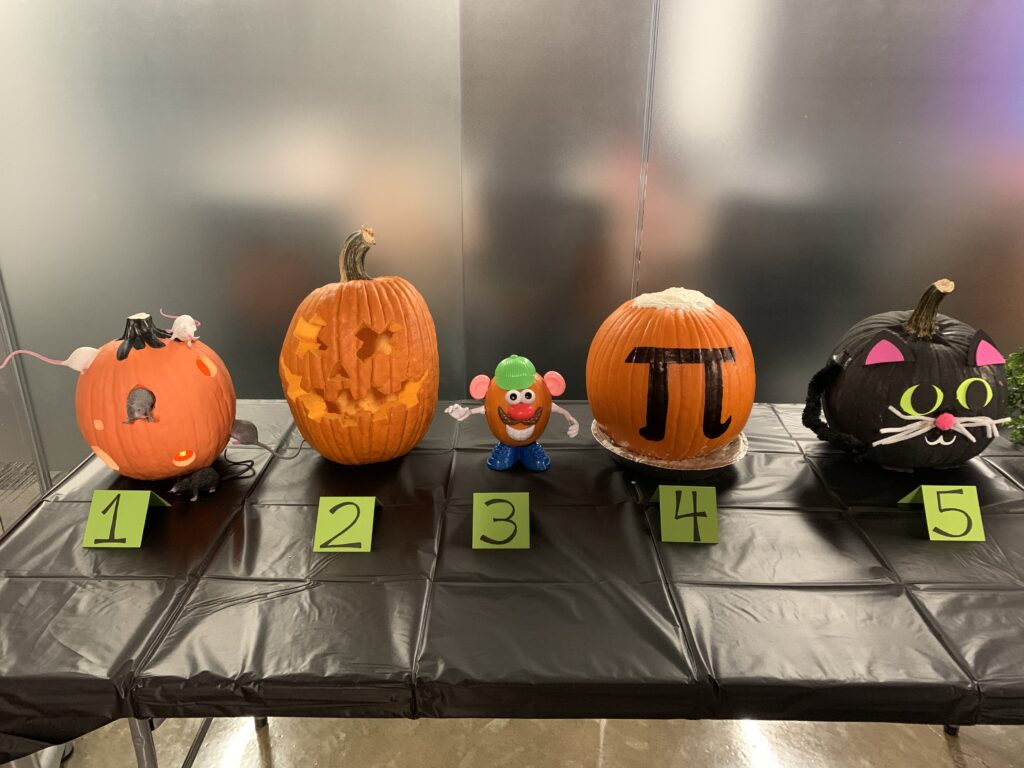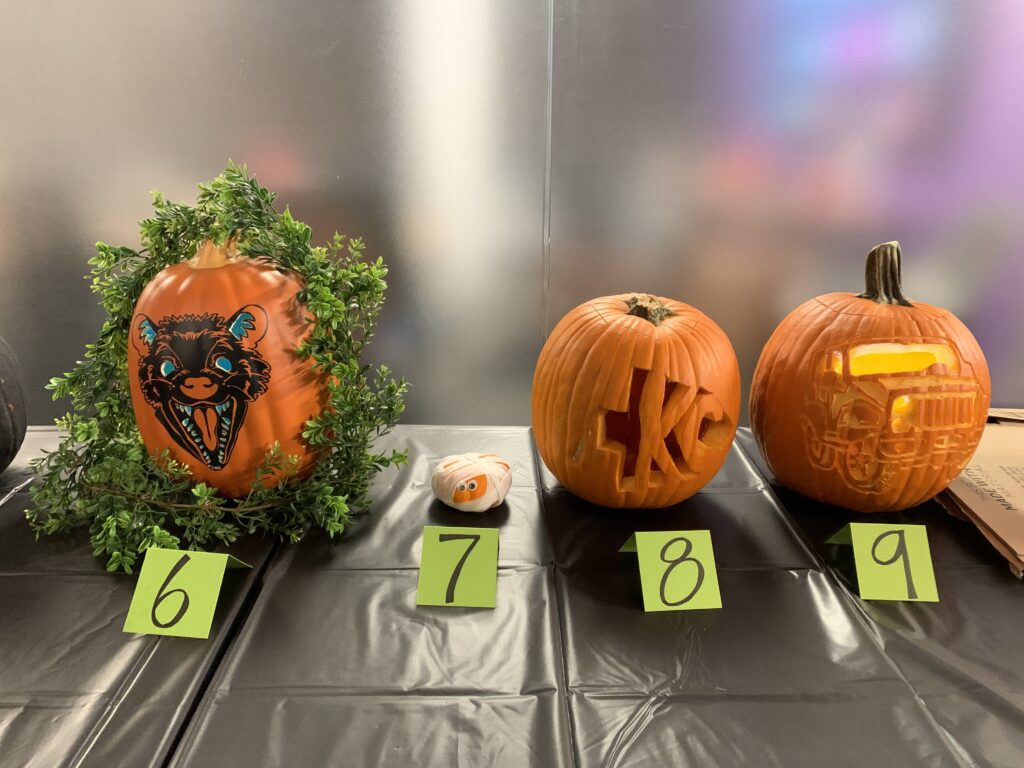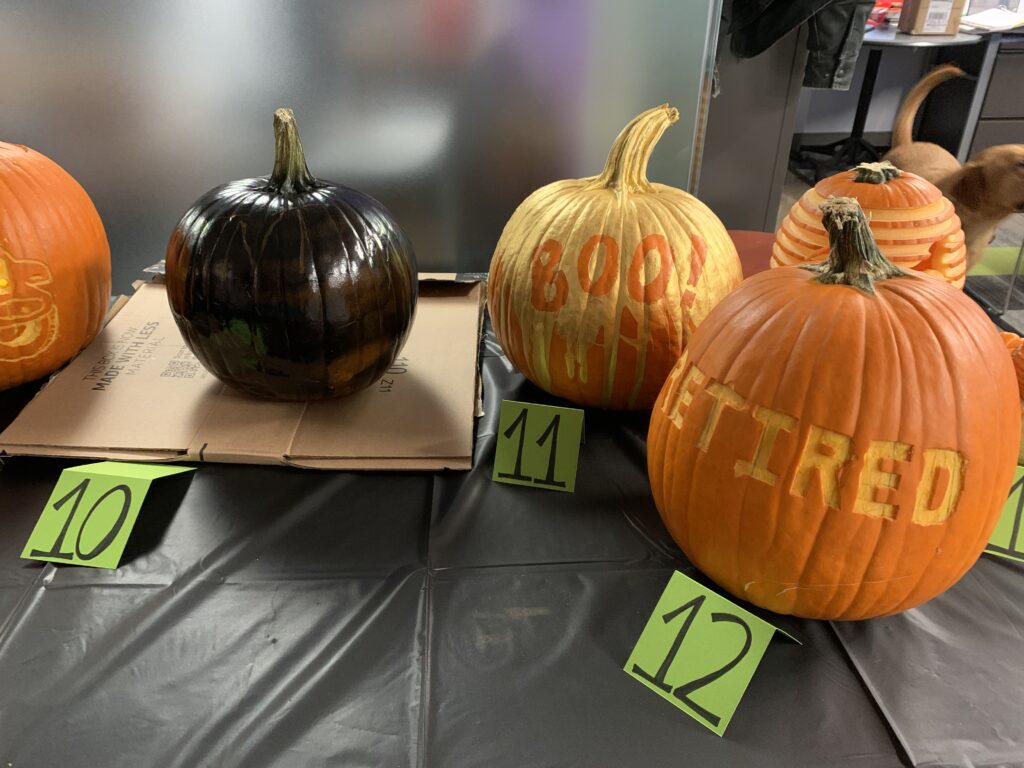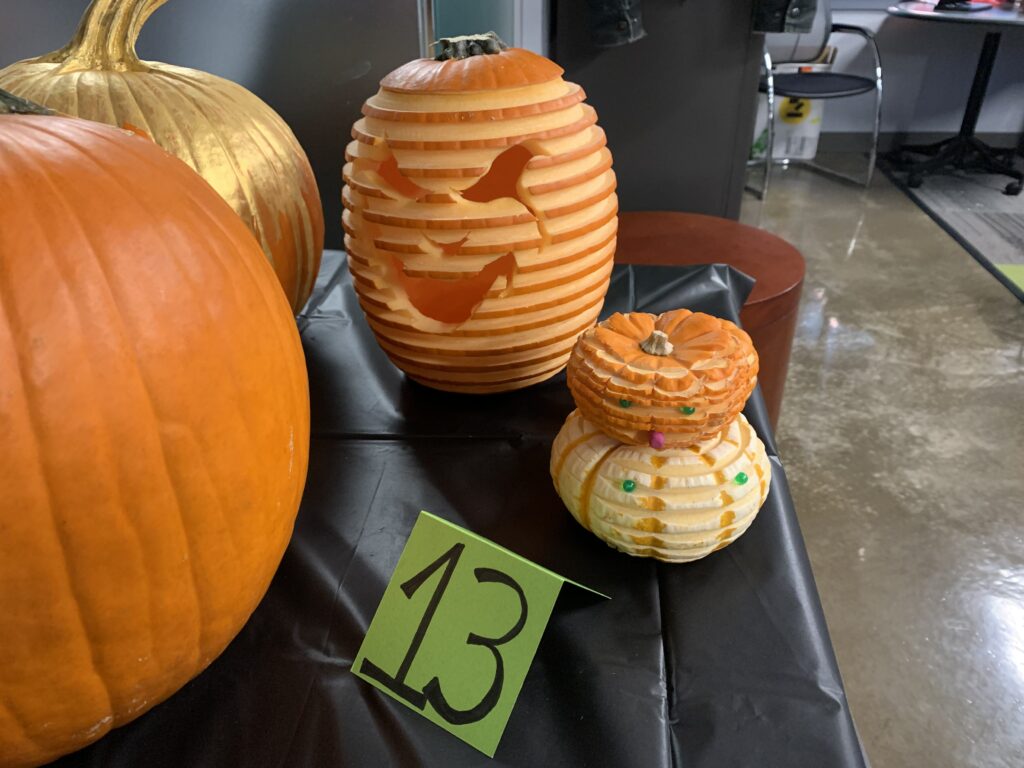 Which is your favorite?