Headquartered in Overland Park, Kansas, KBP Foods operates 371 stores in 15 states. These include brands, like KFC, Taco Bell, Pizza Hut and First Watch. The company has been recognized as one of the fastest growing chains in the nation. With so much expansion, they needed a bigger space.
To accommodate their growing numbers, they relocated to a building in the same complex where they could occupy an entire floor. Clockwork Architecture + Design created the overall look of their new space, while we managed the furniture design, procurement and installation. By partnering closely, we were able to select pieces that flowed seamlessly with their design.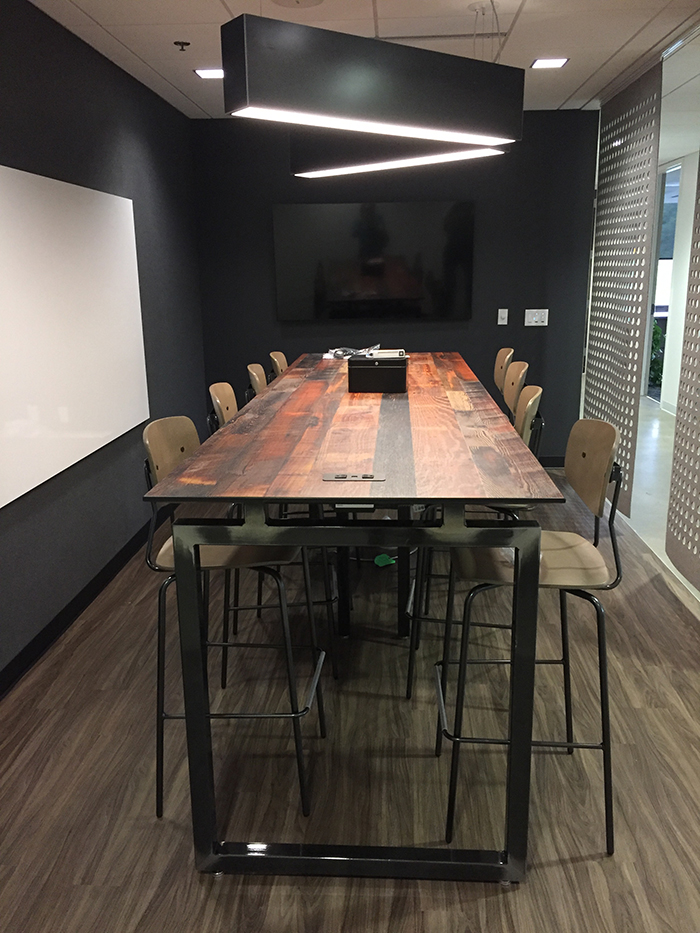 KBP wanted a space that was professional and appropriate for meeting with potential investors, clients and bankers. However, they did not want it to feel stuffy. The overall aesthetic needed to connect with their restaurant workforce and be functional for employees. We were able to achieve both objectives by conducting extensive research on furniture options. This helped us find items that hit the right price point and look. We also worked within a neutral color scheme and incorporated splashes of color.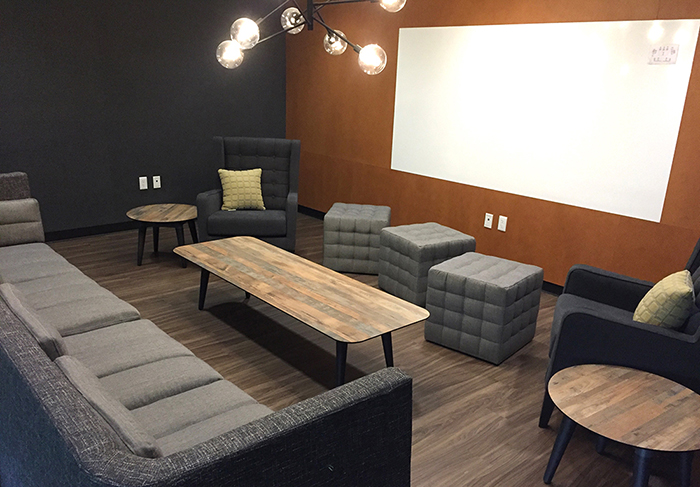 While many companies have moved to open layouts, privacy was very important to KBP. Nearly every employee has a private office. In each, we included a guest chair in one of four, different designs. This approach added diversity to the space without compromising continuity. The majority of the offices were setup with height-adjustable desks for maximum comfort and ergonomics.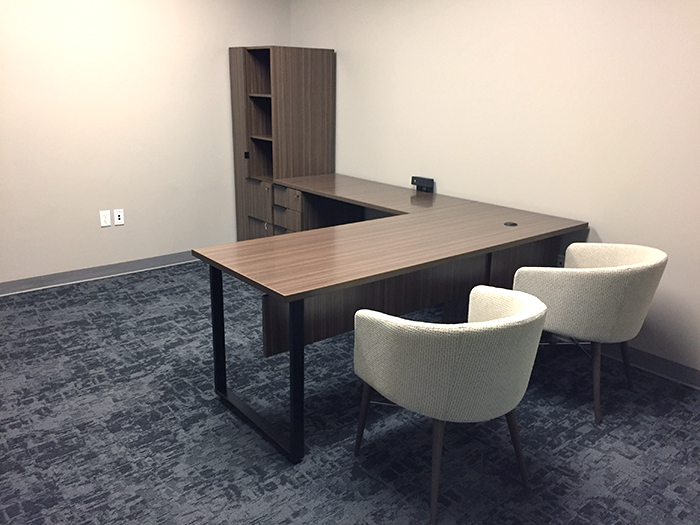 Creating a furniture layout was a challenge, due to the layout of the building. We were able to work closely with furniture manufacturers to implement the most efficient office typical to maximize their space.