Late last year, Ryan Elder, principal at Facility Systems, Inc., graduated from the Helzberg Entrepreneurial Mentorship Program (HEMP), which was founded in 1995 by Barnett Helzberg, Jr., former owner and President of Helzberg Diamonds.
The program includes a one-on-one mentoring relationship, networking opportunities with peers and veteran business owners, exposure to mentoring skills, business education, and field trips within the Kansas City area. We asked Ryan to share what he has learned from the experience. Here's what he had to say.
What were your expectations when you started HEMP?
I was excited to learn from an experienced business person and looked at this program as a way to grow our company and improve upon the systems we had in place.
How did they change?
In addition to improving our firm, I made a number of great business connections and friends in my class. Although the mentorship program is complete, my mentee class continues to get together and brainstorm about our businesses. The mentors were very helpful, and I've been amazed by the number of members who are still active in HEMP after graduation. This organization has built a valuable network in Kansas City, and I'm proud to be a part of it.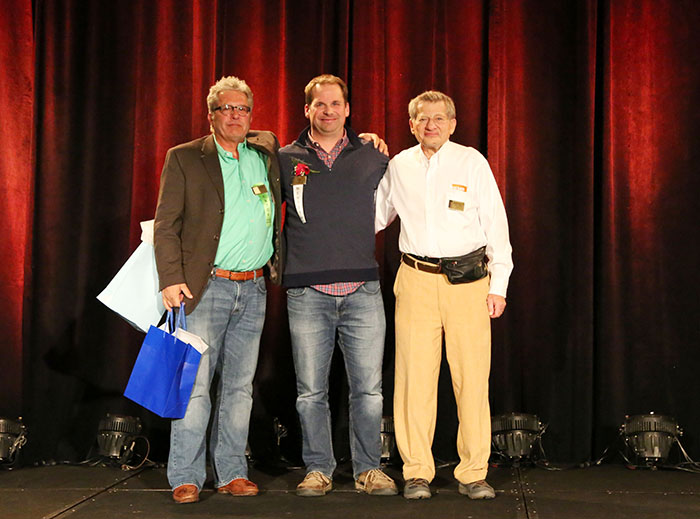 What was the biggest issue HEMP helped with?
My mentor was instrumental in helping to transition our family business to the second generation. That was the largest challenge we were struggling with at the time. He gave me a number of suggestions and helped our company navigate the change.
How has HEMP impacted your business?
Since beginning HEMP, our company has grown significantly. We've also streamlined many processes, making us more efficient.
Why do you think this program is beneficial?
HEMP plays an important role in supporting Kansas City's growing economy. They do an excellent job of mentoring young business owners. The mentors are truly committed to helping their mentees become better business people, which will ultimately benefit their employees, as well as the community.