Office space management is often overlooked as a key component of company culture. It has a big impact on employee morale and productivity. A well-designed office layout can foster collaboration and creativity, while poor office design can lead to frustration and isolation.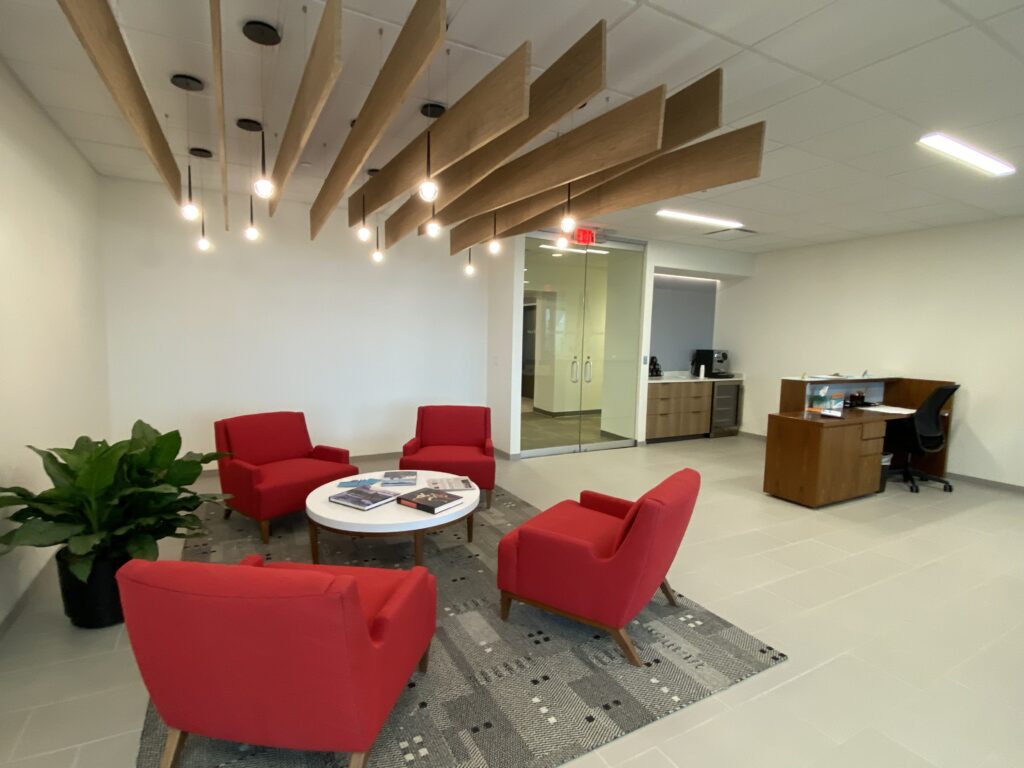 Office Layout Builds Company Culture
Forbes reports that 2022 is the "year of workplace culture," reporting "one key to winning the war for top talent is a renewed focus on company culture." Your office layout sends a message to your employees about company culture. For example, if you have an open floor plan, it shows that you value transparency and collaboration. If you have a traditional layout with cubicles or private offices, it indicates that you place importance on individual work.
Furniture
Furniture is another important aspect of office space management. The type of furniture you choose can make a statement about your company culture. If you have comfortable chairs and sofas in your reception area, it shows that you value comfort and relaxation. In contrast, sleek, modern furniture indicates that you place a higher importance on style and sophistication. If you choose ergonomic furniture, it shows that you care about your employees' comfort and health. If you have a mix of traditional and modern furniture, it indicates that you are open to new ideas.
Technology
Update your office with with up-to-date technology. Invest in Integrated workplace management software (IWMS) systems and next generation video equipment in your office. Proactive planning with the right IWMS partner ensures that workers are equipped to fulfill their duties with ease. The alternative– an office that lacks the right technology systems can leave employees frustrated and disconnected.
Relationship Building with Space Management
Privacy
Offices should have a good balance of privacy and collaboration in order to create an effective work environment. If an office is too open, it can lead to distraction and a lack of focus. On the other hand, if an office is too closed off, employees may feel isolated from their colleagues. The best way to balance the need for privacy with collaboration is to have a mix of private offices, cubicles, and open spaces. This way, employees can choose the type of space that best suits their needs at any given time.
Communication
Communication is also key when it comes to office space management. Having good communication between employees and management can help to prevent misunderstandings and conflict. Employees that feel as though they have a voice are more likely to be happy and productive in their work. Open a dialogue with your employees to ensure that their voices are heard.
Connection
Connection in the context of the workplace involves feeling seen, heard and valued. ADP Research Institute reports 1) connected workers are 75 times more likely to be engaged and 2) shows evidence that connected workers are more resilient and less likely to leave. Therefore, it is important to find ways to connect with your employees. One way to do this is to provide opportunities for social interaction in the office. Consider repurposing break rooms or kitchens areas as professional development rooms, used for lunch and learns and speaking events. You can also consider how that break room might serve to host celebrations or end of the month team coffee breaks. These events give employees a chance to interact with each other outside of work and build relationships.
Overall, office space management is a crucial part of company culture. By carefully considering your office layout and furniture choices, you can send a positive message to your employees; create a productive, comfortable work environment that makes your employees want to stay and thrive.
Reach out to your team at FSI today for help in establishing your company culture.