When designing the Olathe Cancer Care center, Olathe Health wanted to manage daylight in their new 30,000 SF facility. It was important to them to make patients feel comfortable, while still letting in natural light.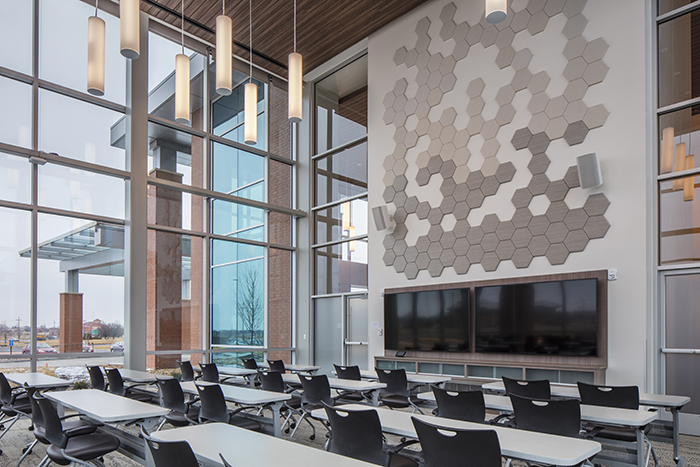 For this project, Facility Systems, Inc. was asked to install roller shades for the entire building. Each space had its own special requirements. For example, the infusion bays were located against the windows. Here, Olathe Health wanted to easily adjust the shades as the sun moved throughout the day. By contrast, we placed 20-foot-tall, motorized, black-out shades in the Quiet Room to create a restful area. Allowing the medical team to control the daylight in every space helps them to accommodate a variety of patients.
Installation came with a few challenges. The motorized roller shades needed for the building were very long and recessed into the ceiling. We worked closely with Turner Construction to fit them between the existing curtain wall and tube steel structure of the building. Guide wires were necessary to keep the shades operating correctly.
The new center opened in the spring. Patients are happy with the light-filled space, and Olathe Cancer Care is able to conserve energy, while providing a healing environment.