For 15 years, FSI has celebrated Royals' Opening Day as a team. Our tailgate brings families, co-workers and colleagues together. This year, we partnered with Kelly Construction and Doug Firebaugh to throw the event.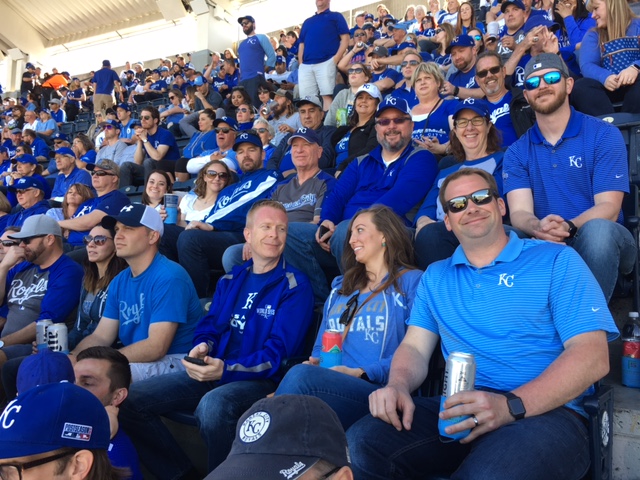 In honor of our hometown team, we asked a few staff members to share their favorite Royals' memories. Here's what they had to say:
"One of my favorite memories is running the bases as a kid with my little brother," said Sara Price, Senior Interior Designer.
"Going to the American League Wild Card game vs. the Athletics in 2014 with a of couple college buddies. We stayed the entire game, all 12 innings, and it was one of the best sporting events I've ever watched," said Ryan Elder, Business Manager.