We were fortunate to work with Mortgage Lenders of America (MLOA) on the consolidation of their local offices into an existing, 72,900 SF building in Overland Park. Prior to this project, they had multiple locations in Executive Hills. Their operations were not as efficient as they could be, so they made the business decision to purchase and renovate an existing building to meet the needs of their growing company.
As a client of ours for over 20 years, we were asked to be involved from the start. They wanted to bring an architecture firm on-board, so they conducted interviews, as well as a thorough bidding process. All of those selected to interview by MLOA were also recommended by our firm.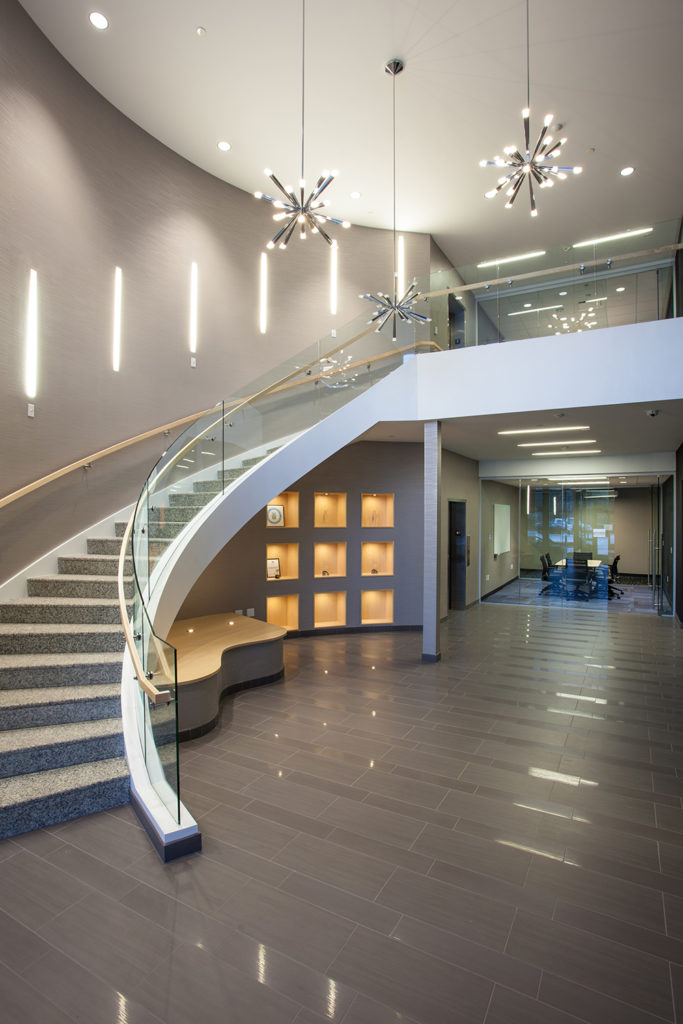 A past partner of ours, Bell/Knott & Associates was ultimately awarded the project. They were selected because of their competitive fees and corporate design experience. JE Dunn was later chosen as the General Contractor/Construction Manager.
To successfully complete the project, we had to work closely with one another. Our partnership was effective, because we had a clear designation of roles and responsibilities from the beginning. Assigning these items was simple, as we'd worked together before and had a great understanding of each firm's capabilities. Here's how we divided up the work.
Bell/Knott was responsible for:
Block planning
Complete architectural design
Management of consultants (MEP, structural, etc.)
Interior finish specification
Our firm managed the following items:
Programming
Furniture design/layout/planning
Furniture specification
Power/data layouts for furniture only
Furniture finish coordination
Procurement of all furniture, demountable glass walls and roller shades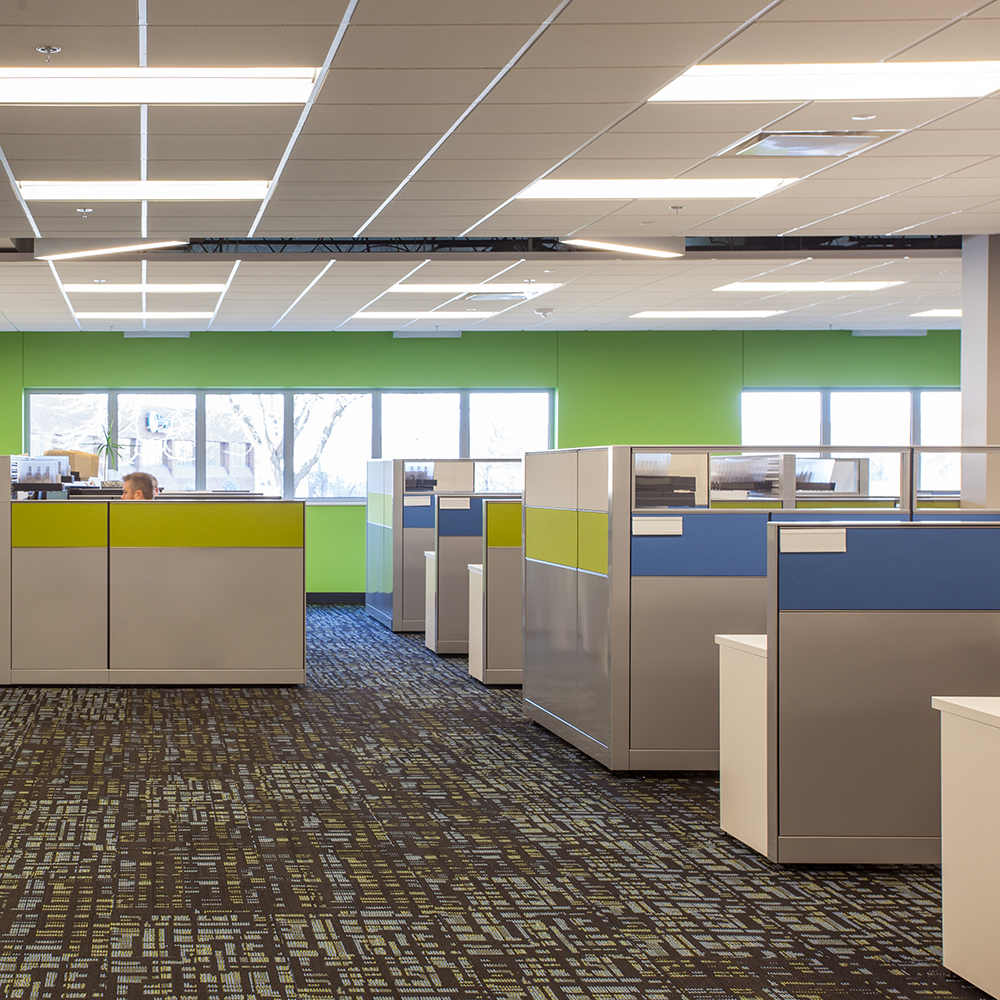 Partnerships, like the one on this project, allow both parties to provide a better end product for the client. When we handle furniture specification and procurement, it allows the architecture firm to tackle the rest of the building. This approach ensures each team member is spending time on their core expertise.
In an arrangement like this, we're able to put our extensive furniture knowledge to use. We can plan the furniture up front and select items based on our understanding of how the client's business operates and functions. When furniture scope is bid to dealers who are unfamiliar with a client's business, it can negatively impact schedule, budget and the design's ability to grow with the client. Having someone on the team who is well-versed in furniture and the client's needs helps contribute to the long-term success of the design.