CLIENTS
From small offices to national headquarters—we are proud to play a role in helping these companies, and many others, grow.
.
Where We Work / Project Locations
We work with clients all over the US — and even internationally — to deliver our wide range of services. The map and list below show all of the cities worldwide where we have helped companies with space planning, facility management design services, interior design, commercial furnishings, and architectural products. No matter where you're located, we are happy to serve you!
For a list of clients and their locations on the map
A
Adknowledge
Advantage Tech
Aegon USA
Ag Processing, Inc.
Aquila
A.L. Huber General Contractor 
Allied National, Inc.
Asbury United Methodist Church
Ascential Software, Inc.
Asurion Protection Services, LLC
B
Bank of the West
Beckloff Associates, Inc.
Bell/Knott & Associates
Berkshire Hathaway Auto
Blish-Miza Company
BlueCross BlueShield of KC
Bushnell
BlueScope Corporation
C
C & C Group
Catholic Charities
CBRE
Centric Projects
CGB Diversified Services
Children International
Clinical Reference Laboratory
Consumer Lending Association
Country Club Bank
Covansys
Crossroads Hospice
E
DST
DeLaval
Discover the Outdoors.com
Embarq Evardy Construction
F
Fidelity National Information Services
G
Garmin International
Gear for Sports
J
JE Dunn Construction Company
John A. Marshall Company
JRMA Architects, Inc.
K
Kansas City Life Insurance Co.
Kansas City Art Institute 
Kansas Speedway
KBP Foods
University of Kansas
L
Labconco
Lane4 Property Group, Inc.
Legends Toyota
Lockton Companies
M
MC Real Estate Services
McCarthy Auto Group
McCown Gordon Construction
McDonalds
McKesson
Merrill Companies
Mo-Kan Flooring
Morse Chevrolet
Mortgage Lenders of America
Museum at Prairiefire
N
National Seminars
Nelson-Atkins Museum of Art
Nestle Dreyer's Ice Cream Company
P
Pack Leader, USA
Padgett Thompson
Penton Media, Inc.
PlanWell USA
R
Reece & Nichols
Rockhurst High School
Rubin Brown Advisors, LLC
S
Salvation Army
Schutte Lumber Company
Sporting KC
Sprint
Starlight Theater
Sullivan, Higdon & Sink
Swiss Re
T
The Scoular Company
The Sunflower Group
TFI Family Services
Thomas King & Company
TIFEC TPP, LLC
TransAm
Trucking, Inc.
Transamerica
Truman Medical Center
Turner Construction Company
W
West Plains Company
Western Forms
Z
Zillow Group
Zouire
Zurich Direct Underwriters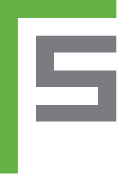 We help offices like yours plan, design, build, and furnish your workspace – down to the inch.
Testimonial
"Facility Systems is always there when I need them. They fill a niche between the architects and furniture dealerships that we find necessary to successfully manage our daily moves, adds and changes. They are always ready to respond to our next facilities challenge."
TERESA REICHERTER
Sr. Facilities Maintenance Manager, Garmin International, Inc.
PH: 913-341-1529 - FAX: 913-341-9407
8691 WEST 96TH ST., SUITE 2 OVERLAND PARK, KS 66212
Facility Systems Inc. All Rights Reserved 2022.
Support