FACILITY MANAGEMENT SUPPORT 
We design offices and workspaces to accommodate how your work environment functions and how your people work.
And our facility managers are available and accessible—24/7 and whenever you need us—to cover the full range of facility management services: programming, operations and business planning, and even your day-to-day facility needs.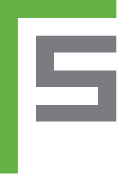 We offer comprehensive knowledge of furniture and complete space planning.
HOW WE HELP
From space planning to floor plan updates, from expansion plans to reconfigurations and consolidations, the facility managers and designers at Facility Systems work with you, your space, and your needs to relocate or reallocate.
And we play nice with others. We work with architects, interior designers, real estate agents, engineers, and furniture dealers everyday. So we know how to work as a team.
HOW WE'RE DIFFERENT
Our expertise is in the details.
We don't start with an idea. We start with your reality—your furniture, inventory, workflow, technology, and staff. We make sure your space—existing or new—can accommodate your needs, growth, physical assets, and fiscal constraints.
FACILITY MANAGEMENT SERVICES
Relocation/Expansion/Consolidation Planning + Management
AutoCAD Services™
Furniture + Asset Management
Emergency Evacuation Mapping
Web-hosting of CAD Floor Plans
Phasing Plans
Space Allocation Plans
Ergonomic Assessment + Program Development
Paper to CAD Conversions
Tag Reporting
Floor Plan Tracking + Maintenance
Existing building verification via partnership with Existing Conditions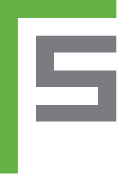 We help offices like yours plan, design, build, and furnish your workspace – down to the inch.
Testimonial
" Children International has had a long and successful relationship with Facility Systems. FSI  has helped us design, select, manage and implement an attractive, productive and affordable work space for our employees here at our World Headquarters in Kansas City, Mo. …. As a non-profit organization we are very "Value" oriented, and "Fiscal Responsibility" is first and foremost, however, we've always been treated to "First Class" service from FSI.  Scott and Katie have been wonderful to work with, listening to our needs and preferences while providing excellent professional advice and guidance that helped us build a workspace that people enjoy working in."
SAM DAVIDSON, CFM
Director of Facilities, Children International
PH: 913-341-1529 - FAX: 913-341-9407
8691 WEST 96TH ST., SUITE 2 OVERLAND PARK, KS 66212
Facility Systems Inc. All Rights Reserved 2022.
Support