SPACE PLANNING
New equipment, technology, work processes, and organizational structure—changes in how you do business, and even what you do business with, can affect your workspace environment, forcing you to consolidate, reallocate, or even relocate.
At Facility Systems, we help your workspace adapt to the changes in your workflow, so that you can do business more efficiently and effectively.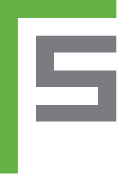 We offer comprehensive knowledge of furniture and complete space planning.
HOW WE HELP
We help businesses define their priorities and work patterns. Then, we bring our advanced tools and know-how of space planning, ergonomics, and furniture design to develop office plans and layouts that reflect your organizational structure and company requirements. Finally, we provide ongoing support so you and your workspace is ready to respond to your company's future needs.
So we're there when you need us.
HOW WE'RE DIFFERENT
We understand what matters: furniture specifications, work patterns, building requirements. Without an accurate, detailed floor plan, you could easily lose a work station, or even an entire floor.
At Facility Systems, we bring the spatial and furniture expertise to make sure your space is planned accurately, down to the inch. And that means more working, less troubleshooting.
SPACE PLANNING SERVICES
Test Fit Analysis
Block Planning
ADA Code Compliance + Review
Office Space Usage Analysis
Office Square Footage Standards Development
Multi-tenant Floor Plan Planning
BOMA Square Footage Calculations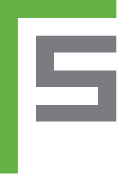 We help offices like yours plan, design, build, and furnish your workspace – down to the inch.
Testimonial
"FSI's history with the products we use enables them to effectively utilize materials we already own. This minimizes our need to constantly purchase product each time an area needs to reorganize or new departments need to be created."
PAM KASBERGER
Manager – Interior Facilities, Gear For Sports (retired)
PH: 913-341-1529 - FAX: 913-341-9407
8691 WEST 96TH ST., SUITE 2 OVERLAND PARK, KS 66212
Facility Systems Inc. All Rights Reserved 2022.
Support