OWNER'S REPRESENTATION
It takes a team of architects, engineers, designers, suppliers, and contractors to renovate or relocate your office. With all those experts in play, it's all too easy for your project to fall victim to miscommunication, delays, or budget overruns.
ONE-STOP, FULL-CYCLE OWNER'S REPRESENTATION
At Facility Systems, our owner's representatives keep your big picture in mind, so that no detail is lost during your project.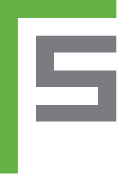 We offer comprehensive knowledge of furniture and complete space planning.
HOW WE HELP
Our owner's representatives manage your project to give you peace of mind. From initial planning all the way through final site inspections, we do the heavy lifting to reduce risk, facilitate communication, and ensure quality, accuracy, and timeliness.
HOW WE'RE DIFFERENT
Our owner's representatives have the expertise to manage all phases of your project. We have the planning, design, construction, and furniture resources to make your project go as smoothly as possible.
We are your one point of contact for everything you may need – all under one roof.
OWNER'S REPRESENTATION SERVICES
PRECONSTRUCTION SERVICES: PLANNING, DESIGN, PROCUREMENT
Initial Planning + Programming Oversight
Schedule Development
Administer/Manage Communication between Consultants, Contractors, Architects, etc.
Management of Design Process
Evaluate Insurance Requirements
Assist in Development of Project Estimates
Contract Management
Value Engineering
Pre-Qualification of Bidders
Analysis of Bids + Proposals
Monitor + Assist in Submittal Process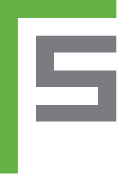 We help offices like yours plan, design, build, and furnish your workspace – down to the inch.
Testimonial
"FSI's history with the products we use enables them to effectively utilize materials we already own. This minimizes our need to constantly purchase product each time an area needs to reorganize or new departments need to be created."
PAM KASBERGER
Manager – Interior Facilities, Gear For Sports (retired)
PH: 913-341-1529 - FAX: 913-341-9407
8691 WEST 96TH ST., SUITE 2 OVERLAND PARK, KS 66212
Facility Systems Inc. All Rights Reserved 2022.
Support