Integrated Workplace Management Software (IWMS)
Facility Systems has joined forces with SpaceIQ to support your workplace journey — together, we help you operate your space, drive efficiency, and support your team with safe, productive environments that are good for business and great for people.
HOW WE HELP
Being a facility manager can be challenging. There are too many hats to wear and systems out there to manage at one time. Facility Systems can help alleviate the clutter by implementing an Integrated Workplace Management Software (IWMS) system to manage everything you care about, all within one program.
Our partnership with SpaceIQ allows us to help our clients manage everything from the real estate footprint and leases to employee changes, asset management, and building operations. Our system can be tailored to have everything you need and nothing you don't, so you can be as efficient as possible with your time and money. We'll be there with you during the implementation of the software and help you manage it down the road to ensure everything goes as smoothly as possible.
HOW WE'RE DIFFERENT
We are designers that specialize in the facility management field. This is a niche set of services that makes FSI exceptionally qualified to administer IWMS systems. We understand how Facility Managers think and what they need to be successful so that we can tailor an IWMS system to meet your needs. Our lean organization and unique skill set allows us to quickly maneuver and adjust with our clients to make timely decisions, meet deadlines and improve the efficiency in which they manage their real estate.
IWMS SERVICES
System personalization
Implementation
SaaS
System maintenance/updates
Drawing polylining/linking
Facility CAD surveys
Space audits
The world's first and one of the most-deployed IWMS around the globe. It is ideal for organizations looking for an all-in-one solution to help manage and optimize space, assets, projects, operations, and maintenance.
The industry standard in space optimization and ideal for organizations looking to improve workplace efficiency and space accounting. Serraview is highly configurable to help turn fixed costs into strategic assets.
This product has one of the industry's fastest implementation speeds. Any organizations looking for a simple workplace management solution will benefit from SiQ. Its user-friendly tools and intuitive dashboards efficiently manage the workplace and improve employee productivity and experience.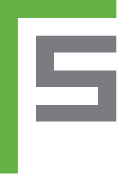 We help offices like yours plan, design, build, and furnish your workspace – down to the inch.
Testimonial
"Facility Systems is always there when I need them. They fill a niche between the architects and furniture dealerships that we find necessary to successfully manage our daily moves, adds and changes. They are always ready to respond to our next facilities challenge."
TERESA REICHERTER
Sr. Facilities Maintenance Manager, Garmin International, Inc.
PH: 913-341-1529 - FAX: 913-341-9407
8691 WEST 96TH ST., SUITE 2 OVERLAND PARK, KS 66212
Facility Systems Inc. All Rights Reserved 2022.
Support