INTERIOR DESIGN
At Facility Systems, our interior designers do more than just pick finishes, fabrics, and paint colors.
Not only do we translate your brand into your commercial space, we plan your workspace to meet today's needs and adapt to tomorrow's growth, and we ensure your workspace meets building codes, requirements, and compliance.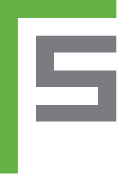 We offer comprehensive knowledge of furniture and complete space planning.
HOW WE HELP
We handle all the details. Our comprehensive interior service covers schematic design to finish specifications. We provide the full spectrum of interior design services to help your facility look good and function smoothly.
HOW WE'RE DIFFERENT
Our interior designers are experts in furniture and workstations, too. We work with manufacturers every day to stay on top of the latest finish and furniture trends.
At Facility Systems, we guide you through the entire interior design process.
INTERIOR DESIGN SERVICES
Interior Finish Specifications
Conceptual + Schematic Design
Finish Plan + Schedule Development
Finish Board Development
FF&E Selection + Specification
Construction Documentation
Observation + Reporting
Furniture + Workstation Installation Drawings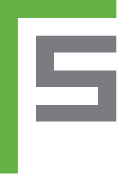 We help offices like yours plan, design, build, and furnish your workspace – down to the inch.
Testimonial
"FSI's history with the products we use enables them to effectively utilize materials we already own. This minimizes our need to constantly purchase product each time an area needs to reorganize or new departments need to be created."
PAM KASBERGER
Manager – Interior Facilities, Gear For Sports (retired)
PH: 913-341-1529 - FAX: 913-341-9407
8691 WEST 96TH ST., SUITE 2 OVERLAND PARK, KS 66212
Facility Systems Inc. All Rights Reserved 2022.
Support