DESIGN INTENT DRAWINGS
Increase Efficiency, Streamline Standards & Cut Costs Over Time with Design Intent Drawings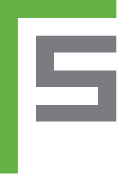 We help offices like yours plan, design, build, and furnish your workspace – down to the inch.
Managing multiple locations across the country is difficult
 Your brand, standards and culture can suffer if they're not maintained from office to office. However, training a new designer in every city in which you operate isn't a feasible or cost-effective strategy.
Our Design Intent Drawings capture the consistency you need in every office. They can be provided to local architects and landlords to be finalized, stamped and built… giving you the reassurance that your brand remains the same in each of your locations.
HOW WE HELP
We'll start by working with your team to understand your needs. Then, we'll help you integrate your company standards into each work environment as you grow and expand. Our team is here to help from initial programming through construction and occupation. We can work with your staff locally and across the country to make sure all the details are covered.
For an example of our Design Intent Drawings, click here
Questions?
Call us at 913-341-1529 or contact us here:
DESIGN INTENT DRAWINGS SERVICES
As-Built Documentation

FFE Standard Development

Demolition Plans

Construction Plans

Furniture Plans, Including Power and Data

Reflected Ceiling Plans

Interior Elevations

Finish Plans
HOW WE'RE DIFFERENT
 We are furniture and facilities experts. When preparing Design Intent Drawings, we draw from our furniture specification and facility management background. This perspective allows us to cover all the details that are often missed by other companies. By tying all those loose ends, we are able to deliver efficient, high-performing spaces that meet our clients' needs.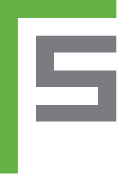 We help offices like yours plan, design, build, and furnish your workspace – down to the inch.
Testimonial
"Facility Systems is always there when I need them. They fill a niche between the architects and furniture dealerships that we find necessary to successfully manage our daily moves, adds and changes. They are always ready to respond to our next facilities challenge."
TERESA REICHERTER
Sr. Facilities Maintenance Manager, Garmin International, Inc.
PH: 913-341-1529 - FAX: 913-341-9407
8691 WEST 96TH ST., SUITE 2 OVERLAND PARK, KS 66212
Facility Systems Inc. All Rights Reserved 2022.
Support