RESOURCES
Expanding, consolidating, or relocating your office? Facility Systems is your one-stop shop for space planning, interior design, furniture specification, and more. Check out our helpful resources below for more information.
FSI Brochure
All the Services You Need From One Source.
Our comprehensive approach to facility management is designed to simplify space changes.
New Whitepaper: Anticipate Change Using 4 Facility Maintenance Strategies
The right strategies can help companies maximize and manage their budgets, making the most out of their spaces. At their most effective, they can go a step beyond and help businesses anticipate and predict change.
Archibus Healthcare
Facilities Management Tailored for Healthcare Organizations
COVID-19 Resources/Information
Concerned about how COVID-19 may affect your business or workplace? See our favorite resources below–insightful articles, post-COVID workplace design examples, and office products to keep you and your team safe.
Improving Employee Wellness With 3 Design Strategies
In addition to improving your company's bottom line, wellness programs boost employee engagement, improve retention, and aid in recruitment.
Architecture Firms Leverage FSI's Furniture Expertise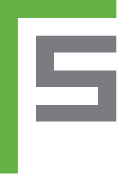 We help offices like yours plan, design, build, and furnish your workspace – down to the inch.
Testimonial
"Facility Systems is always there when I need them. They fill a niche between the architects and furniture dealerships that we find necessary to successfully manage our daily moves, adds and changes. They are always ready to respond to our next facilities challenge."
TERESA REICHERTER
Sr. Facilities Maintenance Manager, Garmin International, Inc.
PH: 913-341-1529 - FAX: 913-341-9407
8691 WEST 96TH ST., SUITE 2 OVERLAND PARK, KS 66212
Facility Systems Inc. All Rights Reserved 2022.
Support