FURNITURE SPECIFICATION
Furniture is a serious investment and worth planning an office around. But it's not just about the investment. Money, space, and work flow—starting with furniture as the foundation of your office plan only makes sense.
That's why at Facility Systems we are involved in the full process–from furniture specification and design to layout and installation.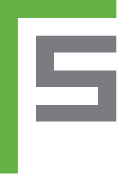 We offer comprehensive knowledge of furniture and complete space planning.
HOW WE HELP
Whether you're buying new furniture or reallocating what you have—or perhaps a mix of both—we can determine your needs and specify furniture that performs the way you want it to. We have the capabilities to show 3D views, renderings and station typicals so you can visualize how your investment will look and function.
HOW WE'RE DIFFERENT
We've built long and lasting relationships with all the furniture dealers. We can work with any furniture system and manufacturer. We have access to all the product information we need to apply different options to your space. This gives us a full range of functional, sustainable, economic, ergonomic, and aesthetically pleasing options for you to choose from.
Not only does that let us stay on top of the latest furniture trends, it gives you more bang for your buck by knowing that we're doing the legwork for you.
FURNITURE SPECIFICATION SERVICES
Furniture Assessment + Selection
Standards Development + Support
CAP Electronic Specifications
Workstation Typicals
Furniture Procurement
Project Management
Furniture Installation Drawings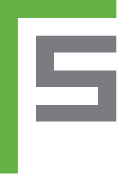 We help offices like yours plan, design, build, and furnish your workspace – down to the inch.
Testimonial
"They [Facility Systems, Inc.] provided exactly what they said they would in a professional way. Our client and our firm were truly impressed with their service, and knowledge. They worked closely with our clients and brought ideas to the table that had not been previously considered."
JAMES R. MARSHALL
AIA/Architect, JRMA Architects, Inc.
PH: 913-341-1529 - FAX: 913-341-9407
8691 WEST 96TH ST., SUITE 2 OVERLAND PARK, KS 66212
Facility Systems Inc. All Rights Reserved 2022.
Support