ARCHITECTURAL PRODUCTS
Your office is a second home to your employees. Making it a space your employees enjoy makes sense, from both a productivity and financial standpoint.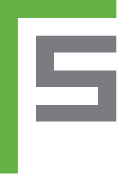 We offer comprehensive knowledge of furniture and complete space planning.
MAKE YOUR OFFICE A PLACE YOUR EMPLOYEES ENJOY
From window treatments to soundproofing, to architectural facades, we offer a variety of architectural products to enhance the daily experiences of your employees and clients.
Roller shade window treatments
Demountable glass and partition walls
Telescoping glass walls
Architectural glass
Soundmasking
Interior architectural ceilings
Interior Wall facades
Room dividers and privacy partitions
Signage & Graphics
Bamboo Wall Panels, Veneers and Flooring
Applied adhesive architectural finishes
Living Walls
HOW WE HELP
We're your advantage. At FSI, we have the construction and interior design knowledge to help you make an educated, financially responsible decision that's right for your space.
We play on both sides of the fence to help our customers make the right decisions.
ARCHITECTURAL PRODUCT SERVICES
Design Support
Product Sales
Delivery + Installation
Project Management
Budgeting
Warranty + Maintenance
HOW WE'RE DIFFERENT
Product knowledge. We work with these architectural products day in and day out, so we can best educate your facility manager or contractor on how these products will function and work.
Space integration. We also have the construction and interior design expertise to understand how these products integrate into an entire construction project or a single office. We make sure every installation goes as smoothly as planned
Mechosystems is the industry leader of roller shade window treatments. Manual, motorized or controlled by the sun, Mechoshade will keep your employees more comfortable and make your space look more professional while lowering your energy bill, too.
Face it: drywall can get boring and constricting. Muraflex glass and dividing walls open your workspace, letting sunlight filter throughout your space with a very popular, European, minimalist design. Add the a sound masking system and you have a quiet, productive environment that you and your employees will love.
Add some vitality to your space with architectural ceilings and wall facades. Arktura has great designs already or we can work with you to create your custom vision. Whichever route you choose, you'll never want an acoustic ceiling ever again.
Made in the USA, Clarus Glassboards offer a full line of completely customizable, architectural glass products. Whether you need full height, magnetic glass whiteboards, furniture glass or mobile glassboards, Clarus can do it all….and only with a couple week lead time.
Create privacy on a budget with Loftwalls impressive array of architectural room dividers and privacy partitions. Their highly adaptive product solutions are able to be reconfigured and easily moved to embrace the unique ways each organization works differently.
Signage is an interior finish – a design element. We think that signage should connect with architecture and with the finishes of the space. From graphics to wayfinding signage, Takeform's seamless design-build approach means better projects, delivered faster at less cost.
In today's world, acoustics are a critical part in the design and construction of interior spaces. FabriTRAK's diversity allows architects and designers to meet exacting demands and criteria for any project. They are a market leader in upholstered and acoustical wall and ceiling solutions for interior spaces around the world.
A comprehensive collection of meticulously crafted architectural finishes, the DI-NOC series offers a cost-effective solution for transforming ordinary architectural elements into extraordinary. Utilizing 3M technology, these dynamic films have the ability to conform to flat or curved surfaces, providing unlimited design potential.
A leader in the operable wall industry, Kwik-Wall offers several innovative, operable, moveable and accordion partitions to meet the requirements of any project.
Large walls, inserts, logos, vertical or ceiling designs, in foyers, in commercial spaces, in restaurants, in offices, in wellness centers… There is nothing you cannot do with a Benetti vertical garden. Each one is maintenance free and offers long-lasting beauty you can fit anywhere!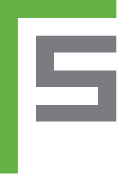 We help offices like yours plan, design, build, and furnish your workspace – down to the inch.
Testimonial
"FSI's history with the products we use enables them to effectively utilize materials we already own. This minimizes our need to constantly purchase product each time an area needs to reorganize or new departments need to be created."
PAM KASBERGER
Manager – Interior Facilities, Gear For Sports (retired)