AUDIO VISUAL SOLUTIONS
Technology is incredibly complicated and is changing constantly. In order to make technology work, you need a company that understands your business in addition to being technology experts. A company that gets to know your needs, your culture and your plans for growth—and how technology can facilitate that success.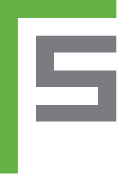 We help offices like yours plan, design, build, and furnish your workspace – down to the inch.
HOW WE HELP
We get to know your company first what you do and how you do it. What you need the technology to do and how you envision your team utilizing it to improve your business. We then use this information, along with our expertise, to design a system that perfectly meets your needs. Rest assured, we have the team to provide a fully functional technology package to help your business meet its goals.
HOW WE'RE DIFFERENT
We have partnered with a leading technology engineering, programming and development company, Mavrik Systems Consulting. Facility Systems already has product knowledge and installation capabilities and, with Mavrik on our team, we have the technical expertise and relationships needed to design and install a system to exceed your expectations. This partnership allows our team to provide industry leading products, technology and software to ensure your company gets the maximum return on the technology investment.
For sample technology packages and budget pricing, click here
AUDIO VISUAL SOLUTIONS
Digital Signage
Conference Room Technologies
Collaboration Tools
Presentation Systems
Room Scheduling
Building amenity systems (music & video)
Existing system evaluation/updates
Installation, Warranty and Service
Training and Technical Support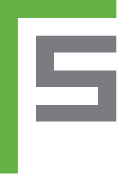 We help offices like yours plan, design, build, and furnish your workspace – down to the inch.
Testimonial
"Facility Systems is always there when I need them. They fill a niche between the architects and furniture dealerships that we find necessary to successfully manage our daily moves, adds and changes. They are always ready to respond to our next facilities challenge."
TERESA REICHERTER
Sr. Facilities Maintenance Manager, Garmin International, Inc.
PH: 913-341-1529 - FAX: 913-341-9407
8691 WEST 96TH ST., SUITE 2 OVERLAND PARK, KS 66212
Facility Systems Inc. All Rights Reserved 2022.
Support