COVID-19
Concerned about how COVID-19 may affect your business or workplace? See our favorite resources below–insightful articles, post-COVID workplace design examples, and office products to keep you and your team safe.
Visual instructions: Guiding office employees through the new normal.
Published by: JJL
Reopening CBRE's Workplaces – Executive Summary
Published by: CBRE
How will COVID-19 change the location, design and use of office space?
Published by: CBRE
Physical Barriers for COVID-19 Infection Prevention and Control in Commercial Settings.
Written by: Angela Eykelbosh
Workplace Readiness Essentials
Published by: Cushman & Wakefield
Recovery Readiness:  A How-To Guide for Reopening Your Workplace
Published by: Cushman & Wakefield
Embracing a New Reality:  Workplace Strategy insights for COVID-19 and beyond
Published by: Herman Miller
Workplace Re-entry Design Examples
COVID-19 Product Examples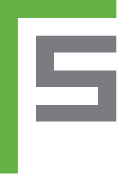 We help offices like yours plan, design, build, and furnish your workspace – down to the inch.
Testimonial
"Facility Systems is always there when I need them. They fill a niche between the architects and furniture dealerships that we find necessary to successfully manage our daily moves, adds and changes. They are always ready to respond to our next facilities challenge."
TERESA REICHERTER
Sr. Facilities Maintenance Manager, Garmin International, Inc.
PH: 913-341-1529 - FAX: 913-341-9407
8691 WEST 96TH ST., SUITE 2 OVERLAND PARK, KS 66212
Facility Systems Inc. All Rights Reserved 2022.
Support