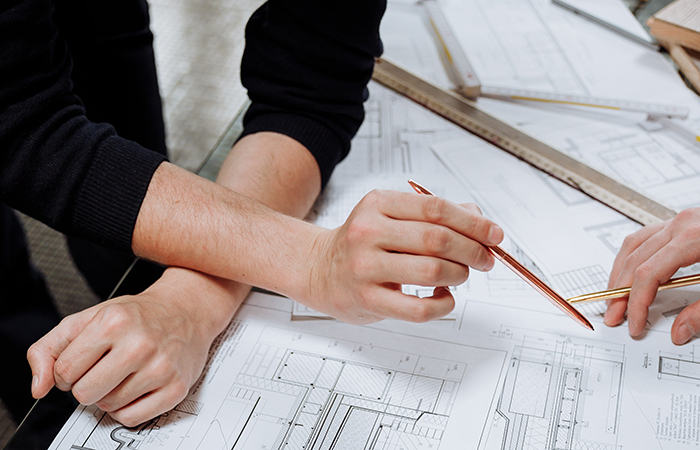 Design intent drawings help companies maintain consistency and decrease project delivery timelines across multiple locations. They provide consistent design standards that can be applied across a company's real estate portfolio. The more locations a company has, the greater value our Design Intent Drawings (DID) provide.
Our team works with businesses to identify what matters most, so their clients and employees are offered the same experience no matter which location they visit. We work to keep amenities consistent, layouts similar and branding the same. This approach saves money on professional fees while helping our clients move into their space faster.
Our DID sets provide the necessary design standards to create consistency across multiple locations. However, they are not a stamped architectural set that can be used to secure a permit. This offers companies the best of both worlds. Organizations don't have to train a new, licensed designer in every office location. Understanding how our clients do business is incredibly important and takes time. You can't afford to do it all for every office location. That knowledge is included in our drawings and translated from office to office.
Once our DID set is complete, the local architect can finalize the design to be inclusive of local building codes and culture for that office location and team. They'll stamp the drawings and get the building permit. Then, you're off to the races.
Access a sample design intent drawing plan set here.