Facility Systems, Inc. has supplied audio visual or A/V systems to businesses for many years. But with an increase in virtual meetings, many are rethinking their current solution and adding something new. In this post, you'll find the most frequently asked questions about A/V systems.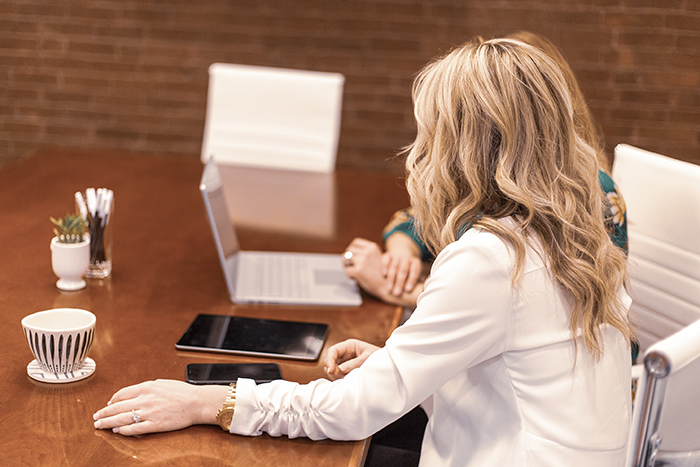 What are some details companies should consider before selecting an A/V system?
We recommend considering what would make their lives easier and improve efficiency. Ultimately, they should ask themselves what ideal outcome they're hoping to achieve.
In terms of more specific details, they should identify if they want to specify a meeting room solution (Zoom, Microsoft Teams, WebEx, or others) or if they want users to choose their own. This decision will be an important factor in which A/V system is selected.
Who should be involved in selecting a new A/V system?
Someone from your IT department should be involved, along with anyone who oversees the space's use. If it needs to be integrated with your furniture, we suggest involving the facility manager. This will make the installation process smoother.
What is the process like for ordering an A/V system?
You'll start by selecting a vendor. Together, they will design the system based on the input from the clients' team. Once all the information is gathered, the A/V system can be priced and ordered.
Like many other items, A/V systems are experiencing long lead times. If you're looking for a small business solution, you may be able to get it more quickly. However, sophisticated systems are taking a couple months to arrive.
How does installation work?
Installation varies based on the system size. No matter the situation, it's best to plan ahead. Supplies are delayed, and installation has changing lead times too. Make sure you have the manpower needed to perform the work, as many trades are short-staffed and navigating these long waits as well.
What challenges should businesses expect when introducing a new A/V system?
Integrating new technology with existing systems can come with unexpected issues. Make sure that you have help navigating the solutions that are on the market. It should work with your operating system (PC vs. Mac) and integrate with furniture.
We also recommend hosting a training. When installing new A/V systems, our team offers this service to our clients. It helps bring all users up to speed more quickly.
Do we need to do anything to maintain our A/V system?
Yes. Every six months, you should check for software system updates. Our team can provide this service to help keep your system operating efficiently.
What are some new advancements in A/V systems and conference rooms?
For years, many have incorporated glass doors and walls to provide more light in conference rooms. As these spaces have increased in demand, privacy has become a concern. When Casper Cloaking technology is applied to glass, it makes any screen appear blank, while still allowing daylight to filter into a room. You can see it in action here. In addition, many companies are moving to simpler systems, because they are more in use.