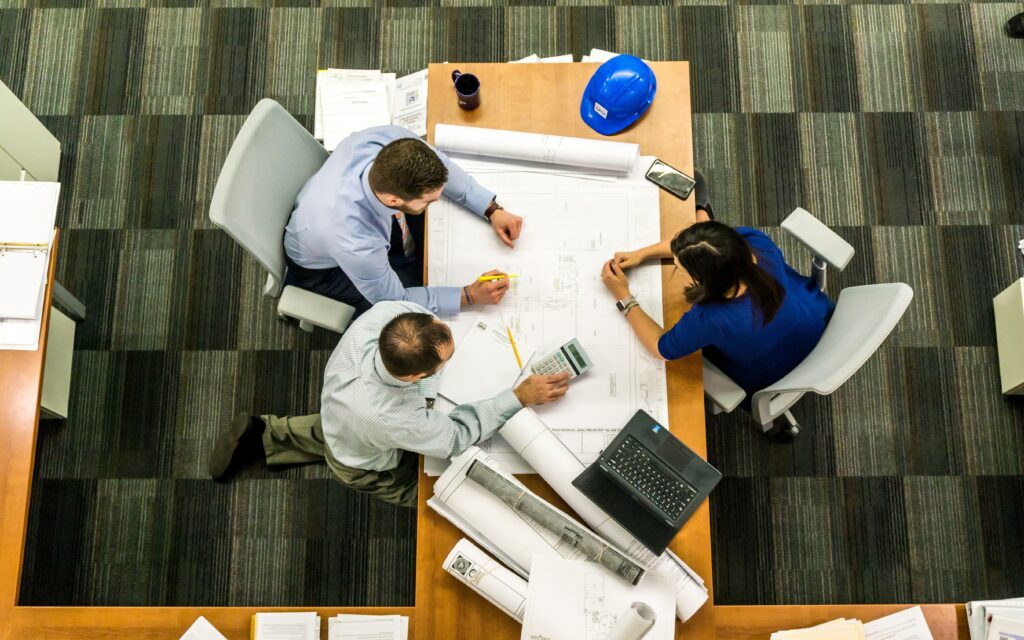 Space management software can be a valuable tool for businesses that need to consolidate and accurately manage their office data. Here are some of the things that space management software can do:
Collect, store and clean information: Space management software can collect and store data about your office space, including the location of desks, meeting rooms, and other amenities. This data is used to create reports and dashboards that can help you track your space usage and identify areas where you can make improvements. Having clean, standard and consistent data will help you ensure that your business's data is accurate and reliable.
Automate workflows: Space management software can automate workflows, such as the booking of meeting rooms and the assignment of desks. This can help you to save time and increase efficiency.
Provide insights: Knowing how often meeting rooms are being used and how much space is being underutilized helps you to make informed decisions about your office space.
At Facility Systems, Inc., we design offices and workspaces to accommodate how your work environment functions and how your employees work. Using Integrated Workplace Management Software (IWMS) helps us do this.
Space Management Software Organizes Data
Here are some of the specific space management software features that can be helpful for consolidating and accurately managing office data:
Data collection: Collecting data about your office space from a variety of sources, such as employee badges, sensors, and manual input can be stored in a central location for easy access and analysis.
Data analysis: Space management software can analyze your data to identify trends and patterns. This information can help you to make better decisions about your office space, such as how to optimize space utilization or how to allocate space to different departments.
Data reporting: Generated reports summarize your data and can be used to track progress, identify areas for improvement and communicate with stakeholders.
If you are considering using space management software to consolidate and accurately manage your office data, be sure to choose software that has the features you need and consider the size and complexity of your data as well as your budget.
Archibus Case Study: Applying Data to Real Life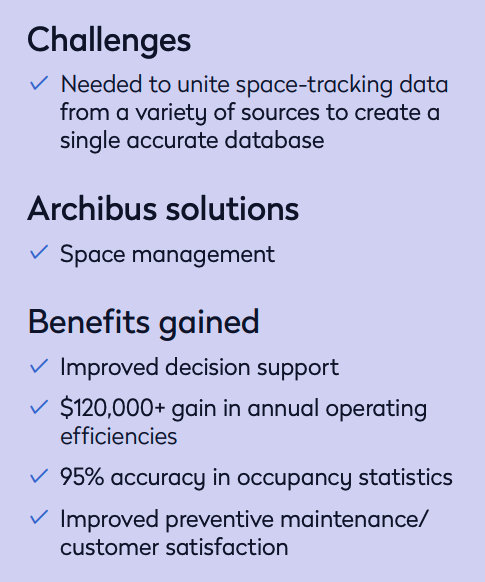 Duke University Medical Center and Health System (DUHS) in Durham, North Carolina is consistently rated among the top hospitals in the country by U.S. News & World Report. DUHS operates one of the country's largest clinical and biomedical research enterprises. Meanwhile, the Administrative Development Group (ADG), in Duke's Corporate Information Services is dedicated to ensuring that space information is readily available to whomever needs it – from space planners to corporate accountants and from Duke architects to its medical school deans.
How did space management software affect DUHS's business?
Cutting through the data smog
When the ADG was charged with creating an institutional space system, they found that space information was tracked in different places, for different purposes, and at different levels of detail throughout the University. Creating an Archibus space management solution helped the departments consolidate data.
Creating a multipurpose database
The Health System uses the information for Medicare and Medicaid reporting, while the Duke Accounting division uses space data for forecasting, budgeting and year-end closing. The institutional space database feeds building depreciation cost allocation, resource planning efforts, and countless surveys and analyses. The Medical Center's CAD drawings and associated data are used by maintenance, delivery, safety office, police, fire, environmental services, clinical engineering, telecommunications, key shop, visitor services and more.
Achieving accountability
DUHS created another web application that combines the space data with award and faculty data. This application shows decision-makers the dollars per square foot and other data that various entities are receiving through grants, which helps decision makers allocate funding appropriately.
To learn more about how DUHS leverages space management software, download the full case study.
Ready to talk about how your office could benefit from space management software? Contact us to start a conversation today.