The energy in Union Station's Grand Plaza is electric. The room is brimming with excitement and anticipation as hundreds of industrial real estate veterans and up-and-coming stars gather to network, share ideas and make deals.
Society of Industrial and Office Realtors (SIOR) Development Day celebrates the best of the industrial real estate industry. It is a day to build lasting relationships with peers in commercial real estate, architecture, interior design, construction and project engineering, and to learn about new product offerings, get the inside scoop on upcoming projects in the Kansas City area, and celebrate successful builds in our network. The Western Missouri/Kansas Chapter of SIOR is one of the largest and most-active chapters in the country and has proudly hosted this annual event for over 30 years. 
Curious what you missed this year? Our very own Ryan Elder shares takeaways from this year's event.
How long has Facility Systems, Inc. attended SIOR Development Day?
Ryan: This is our fifth year going to SIOR Development Day. From the very first year, we knew this conference would be circled on our calendars for years to come.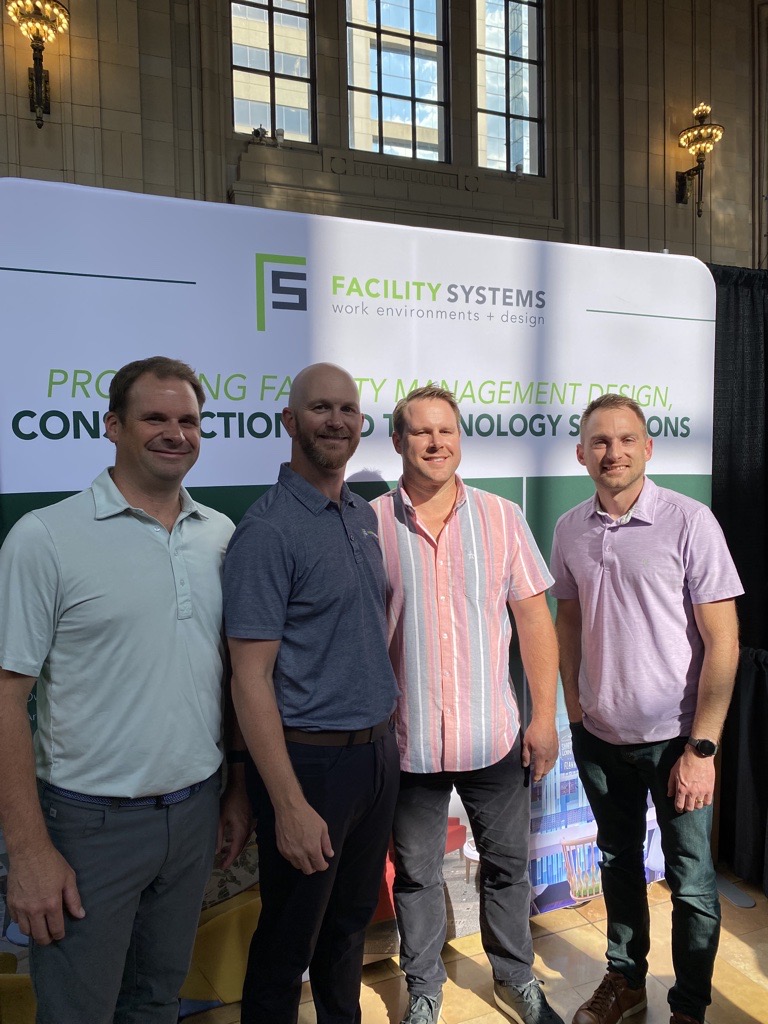 What keeps you coming back to the conference? 
Ryan: Development Day brings so many talented industry professionals together in one place. We get to meet with real estate developers, architects and engineers, construction partners–and even some of our competitors. It's the best event in Kansas City to connect with those different groups, learn about upcoming projects and continue to build our network among skilled local professionals.
As long as we continue to build strong partnerships and connect with new faces in the industry, we'll continue to attend this event year after year.
What did you bring to this year's event? 
Ryan: Companies go all out for this event every year. From branded golf balls and merch to complicated competitions, there's something creative or innovative to do at every turn with peers and partners.
We're proud of our giveaway this year! We gave away 2 Chiefs Game Tickets for the Oct. 12 game against the Denver Broncos at Arrowhead, as well as two gift cards— One $25 gift card to Red Sash Brewery and one $25 gift card to Double Shift Brewing Company. At Development Day, the possibilities to share and network truly are endless.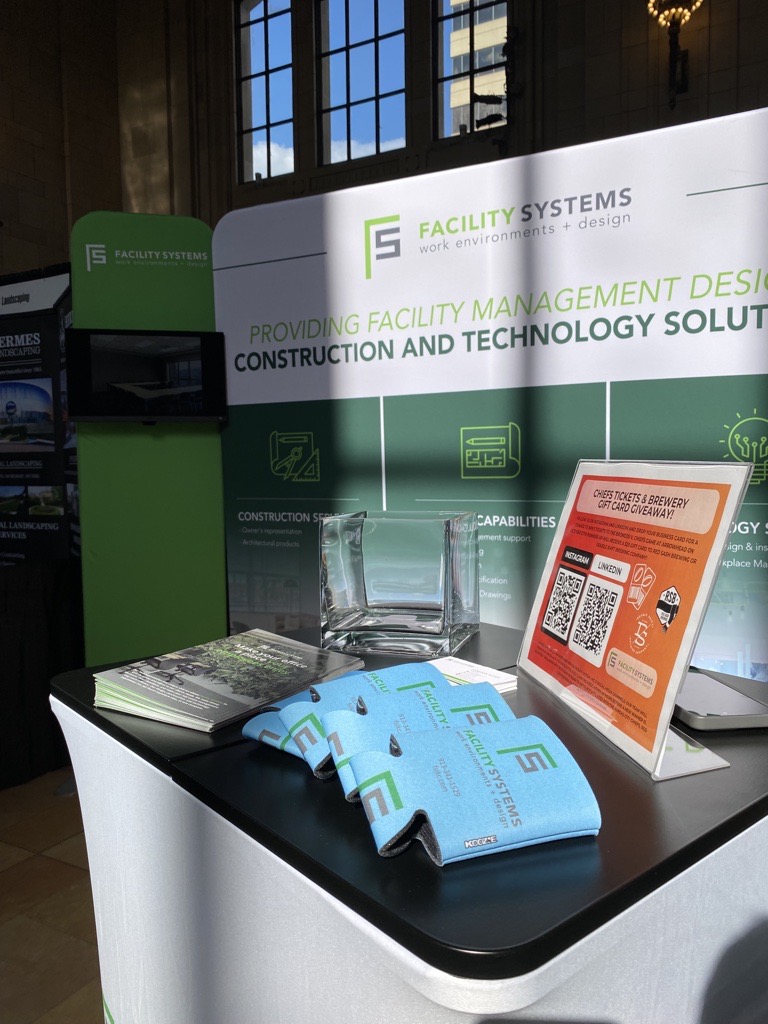 Why should companies get involved in the real estate development community in Kansas City?  
Ryan: Your network is your net worth. We're a family-owned business, so we understand the value of building and maintaining strong relationships. Industry events like SIOR Development Day are essential for Kansas City businesses to forge stronger industry relationships, connect with potential partners and discover innovative ways to grow and flourish. 
Facility Systems, Inc. isn't exactly a commercial real estate company. How can Facility Systems, Inc. help commercial real estate professionals make the most out of their industrial, office, retail and mixed-use space? 
Ryan: We offer partnership over everything else. Commercial real estate projects are complicated, and we know those complications can slow developers down. There's a ton of moving parts when you have so many people at the table on a project – from architects, engineers and construction teams to tenant representatives and property managers.
We aim to be the easiest partner to work with. We offer interior design, space planning, facility management support and owner's representation services, as well as furniture specification and architectural products. At Facility Systems Inc., we have the construction, interior design and technical knowledge to get the job done. The best part is: We don't simply do a job and leave. We work with our partners to identify needs they may not have considered to create the best possible spaces that attract competitive tenants.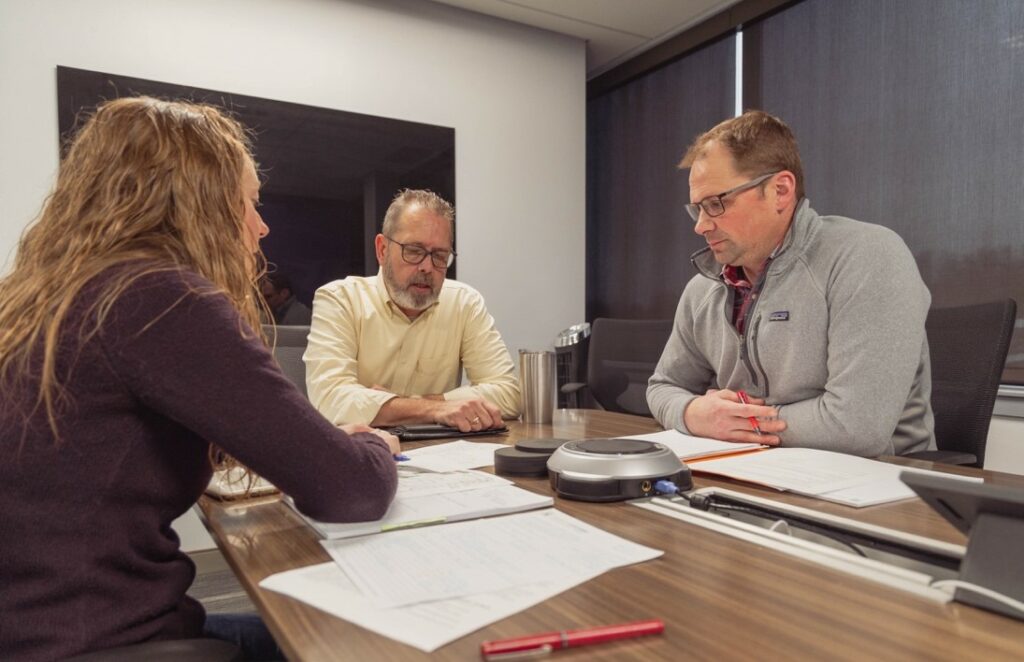 How can real estate professionals stay up to date on the most current commercial interior trends?
Ryan: Interior design is a constantly evolving industry. Trends can change month-to-month, and commercial technologies are rapidly changing the way tenants engage with their commercial property space. We share news about the ever-changing world of interior design, space planning and more in our blog, on social media, and in our monthly email newsletters. If you're looking to get the scoop on Kansas City's interior trends, contact us today!