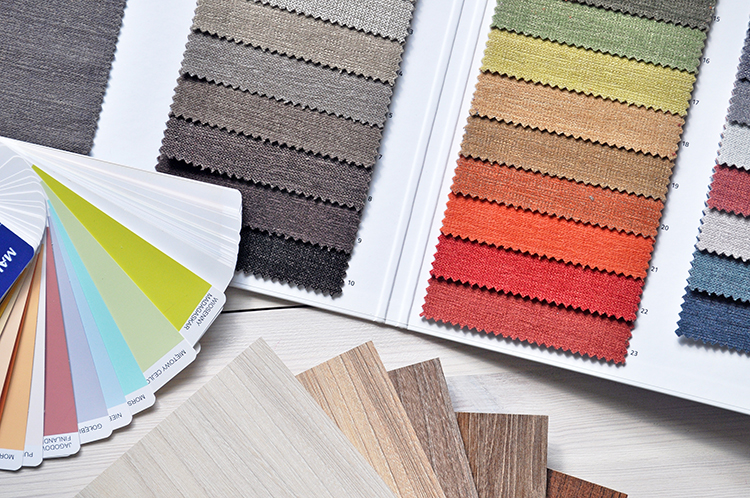 Having a cohesive furniture plan allows companies with multiple locations to manage furniture maintenance and replacements more easily. Often, they can also secure better pricing due to economies of scale when using standards. But, most importantly, it allows employees and clients to have the same experience from location to location, reinforcing an organization's brand.
To create and implement a standard furniture package, there are a number of steps businesses should take. Start by selecting a planner, facility manager, or interior designer to guide you through the process. Look for someone who has an understanding of your business and the products available.
Before selecting a single chair, it's important for your consultant to understand how you do business. Knowing which spaces are used, how much storage is required and the durability needed are just a few of the details they should glean from your workspace and staff. This information will guide them in selecting pieces that work best for your company.
Another important step is to involve the management team early in the process. Walk them through the benefits of a standards package and work to incorporate their must-haves. After the packages are in place, they will more than likely be tasked with enforcing them, so make sure they are onboard with the project and selections.
Next, your facility planner or interior designer should take you to tour showrooms. While you are there, look beyond the furniture. Examine each vendors' warranties and lead-times.
After making initial furniture selections, we suggest creating a mock-up or test case. This works best when done at an existing location or within a single department. Using this approach allows your staff to test drive the new design before it's rolled out across the company. Here, you can fine-tune any of your specifications, saving on costly, large-scale changes.
While this article discusses furniture specifications, interior designers can create an entire design package for your use. They can evaluate carpet, paint, and other details to make a cohesive look possible. Leveraging their expertise can even help you minimize future maintenance costs.
After the designs are approved, the next step is to create a standard set of documents or Design Intent Drawings, with a facility manager. This roadmap is then distributed to your facilities team. Before implementing the changes, ask your consultant to walk them through the plans. They should provide a good description of how the design will work and the functionality of the spaces. Then, when furnishing a new location, the project team can easily execute the overall vision, working with a partner to order the furniture and manage the installation if needed.
New furniture standards are most often launched at new locations. However, they can be implemented into existing buildings to freshen up a space and reconnect it to a company's larger brand. In those cases, it may be necessary to make small adjustments to the plan to accommodate the site's constraints.
While we recommend sticking as closely to your furniture standards as possible, we understand that issues may arise. When one-off requests pop-up, we recommend that companies evaluate them on case-by-case basis. Consider how any changes fit into the overall design plan and scheme, working to maintain your plan, so you can continue to reap the benefits.