Many organizations are rethinking their office space as they make the switch to a hybrid work model. As a result, companies are consolidating their real estate and looking for ways to provide more collaborative spaces. Often, they are using tested furniture and architectural products to bridge the gap.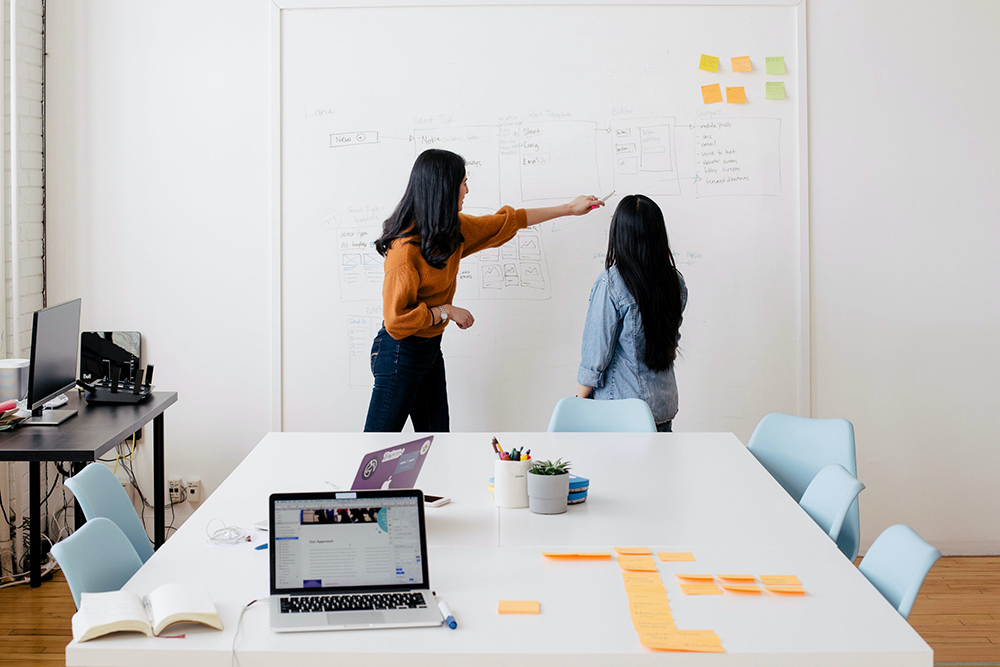 For planning projects like this, we start by interviewing our clients to better understand how they classify employees. Then, we help them determine how much real estate is needed for each category. We talk through which groups need dedicated workspace and which don't in their hybrid work model.
Additionally, we look at the space as a whole. Clients are asking for larger meeting spaces and huddle rooms. They also need new environments that can provide quiet, solitary workspaces for those who are in the office part-time. Personal storage and places to take private phone calls are on their radar too.
Reworking an existing space can range in complexity due to a wide variety of factors. However, some products can simplify the shift. Demountable walls, acoustic panels and lights, and mobile power units can all help maximize a space for a moveable workforce.
While these changes are still evolving, JLL/Technologies suggests, "There is an opportunity to build more effective and adaptable workplaces than ever before." Find their 2022 Corporate Real Estate Guide – Better Hybrid Workplace here.