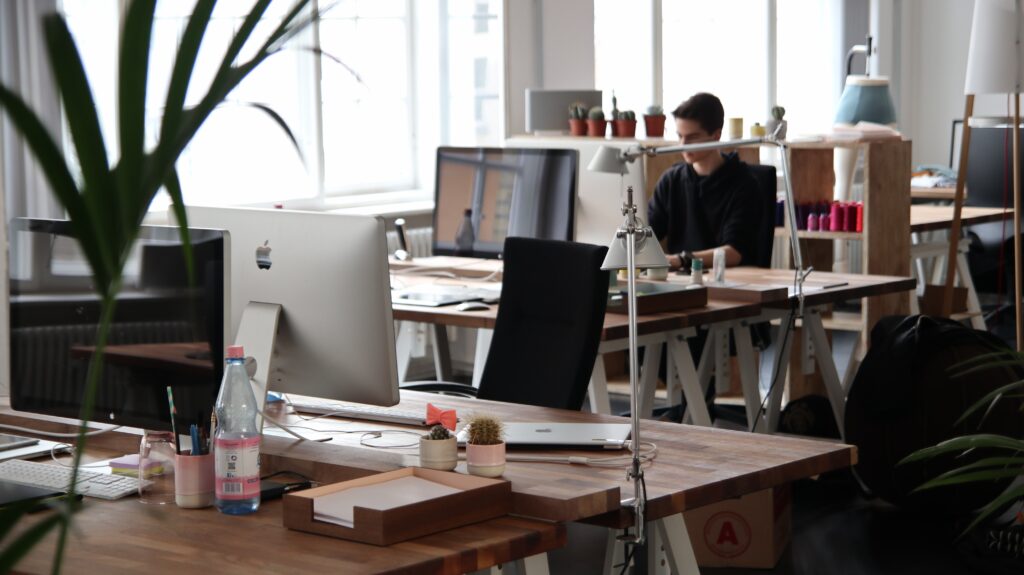 As the modern workplace continues to evolve, office providers are looking to industry leaders to develop systems to maximize the efficiency of their assets. Since 2021, Facility Systems, Inc. (FSI) has partnered with iOffice and SpaceIQ to deliver an asset management solution. As of October 2022, iOffice + SpaceIQ has merged with workplace scheduling software Condeco to create Eptura™. We are excited to bring this groundbreaking product forward to our clients to offer even more functionality to the already robust platform.
Eptura™ is a strategic worktech platform that brings the comprehensive portfolio of more than nine products together between iOffice + SpaceIQ and Condeco to meet the challenges of the ever-changing workplace with a unified technological experience. Eptura's solutions are easily integrated into any workplace and offer an extended ecosystem of partnerships – providing the most adaptable solution.
This software solution is currently at the epicenter of the future of work and aims to accelerate the development of worktech products. Brandon Holden, CEO of iOffice + SpaceIQ, will serve as CEO of Eptura. Paul Statham, Founder & CEO of Condeco, joins Eptura's board of directors. Eptura has over 1,000 employees across the globe with their headquarters in Atlanta, Georgia and regional offices in London and Melbourne. The company has 16.3 million users and a customer base spanning more than 16,000 of the world's leading companies.
"This combination ushers in the next generation of workplace technology by unifying the best of breed software across asset management, integrated workplace management systems and workplace experience solutions," said Paul Statham. "Bringing together two exceptional teams with unmatched product suites, Eptura is poised to build upon the leadership of Condeco and iOffice + SpaceIQ by accelerating the joint development of new worktech and unlocking even more possibilities for our customers and offering wider opportunities for global growth."
We continue to partner with Eptura and offer it as a solution for our clients. To learn more about Eptura's capabilities for your workspace solution, contact us at FSI today to schedule a demo.