Commercial furniture designers are looking to the future with their newest designs. To accommodate the growing use of electronic devices, they are integrating technology into everything they can. These smart solutions support a flexible work environment, while helping employees stay connected.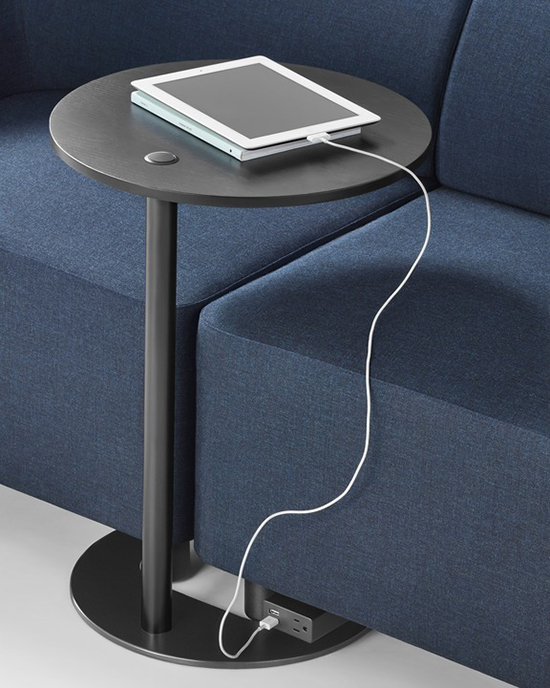 Power; A/V connections, like HDMI and VGA; and USB ports have been thoughtfully added to chairs and tables. They are seamlessly incorporated into the design, so at first glance, they are not immediately viewed. Companies are even making standalone towers with multiple outlets and USB ports to make charging more accessible.
In some cases, manufacturers are moving beyond wired solutions. OFS recently introduced wireless charging stations. Soon, you can expect to see more wireless power and charging options from other vendors, as well as connections to technology like Apple TV.
Because of their increasing popularity, there is a wide-range of options available. In fact, narrowing down which might be best for your office can be overwhelming. Begin by planning where you'd like to add pieces. Then, think about how much connectivity you need and what you'd ultimately like have before starting your search.
All Photos Courtesy of Herman Miller