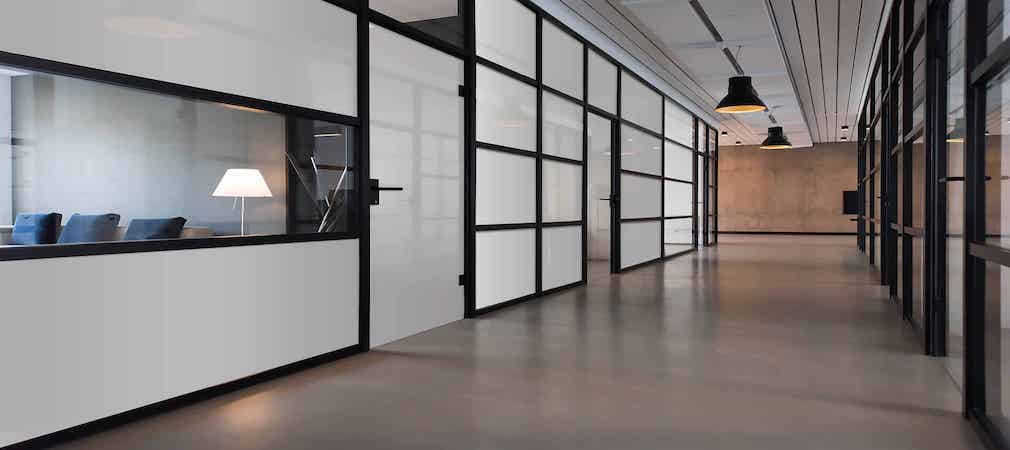 We are pleased to share Facility Systems, Inc. (FSI) is now a distributor for Gauzy. Innovators of material science and nanotechnology, they are the only company in the world currently working with both SPD and Liquid Crystal Technology. Businesses use their smart glass to increase privacy and foster collaboration.
"Our architectural products division is continually seeking new solutions for our clients. Gauzy has a demonstrated history as a leader and innovator for smart glass. Their products are available in a wide array of options and solve common office challenges in a new and exciting way," said Ryan Elder, Principal, Facility Systems, Inc.
Their LCG® (light control glass) is developed and manufactured exclusively by Gauzy. This unique material is comprised of SPD emulsions or Liquid Crystal formulations that are coated between two sheets of PET-ITO and then UV cured, creating a single film. These films are available laminated into the glass or can be applied to existing surfaces. Once installed, the LCG® can make the glass appear more or less opaque through a patented control system. In addition, Gauzy's LCG® allows you to:
Create transparent and private work environments.
Control how much light enters a space without blocking views.
Reduce interior temperatures for energy saving glazing.
Display digital window signage that can transform into a clear surface for complete usability.
Collaborate spontaneously with impromptu wipe boards.
"This line has been a natural fit for FSI. We've been providing demountable glass walls and other daylighting solutions for years, and by adding Gauzy, we can offer clients even greater flexibility and innovation in their spaces," said Elder.
To learn more about how you can you use Gauzy's product line in your work environment, contact us at ryan@fsikc.com.