Faced with growing demand, J. Rieger & Co. needed to find a larger home for their distillery. They purchased the Heim Brewery's bottling house, a 45,000 SF, three-story building that was built in 1901. Located in the East Bottoms, they wanted to update the space, while keeping the existing architecture intact.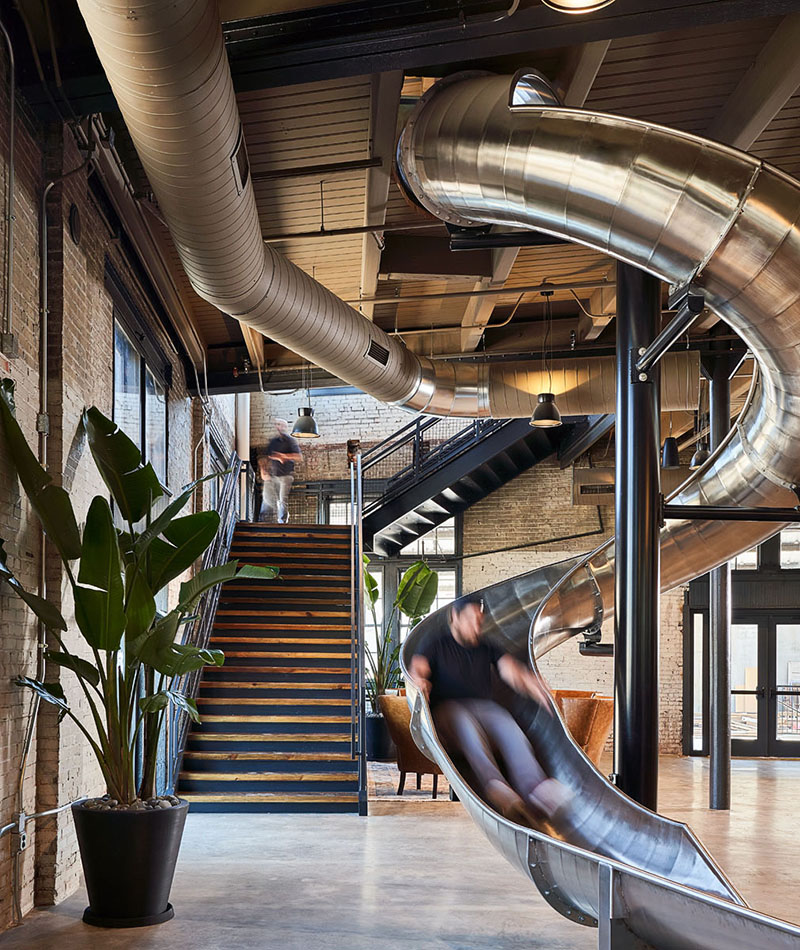 The design was led by Gastinger Walker. A.L. Huber handled the construction, while Facility Systems, Inc. was responsible for installing window shades and draperies throughout.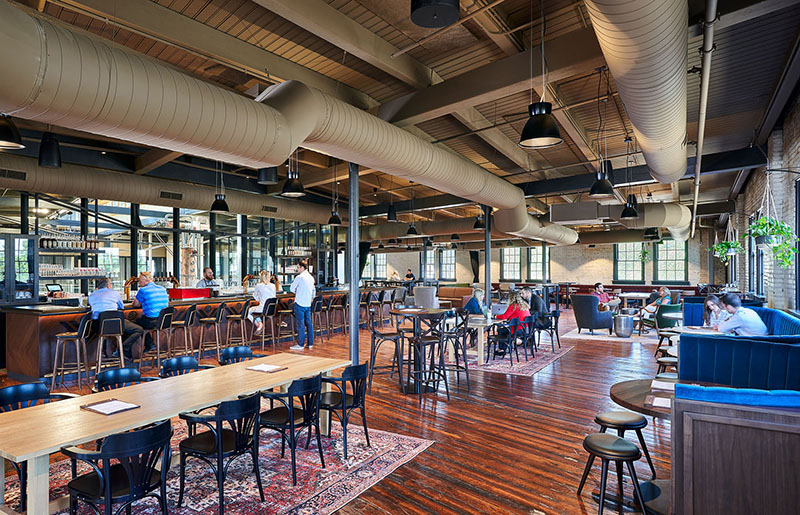 Maintaining the integrity of this historic structure made installation challenging. The FSI team had to affix the shades without damaging the original brick walls, which had become brittle over time. In their current state, we could not anchor them into the masonry, as we typically would. We were able to install them by adding blocking that protected the façade, but wasn't noticeable to the building's occupants or visitors.
To learn how we can manage and source products for your project, contact us at relder@fsikc.com.