After an extended period of working from home, you may be wondering if your office space is still right for your team. Maybe you need to contract with management to reassess the needs of your space. You might even be considering downsizing and finding a new location that's more convenient for your team.
If you're thinking about reevaluating your current location, you're definitely not alone. PWC's U.S. Remote Work Survey reports a majority of executives expect to make changes to their real estate strategy over the next year.
Here are some questions to consider when assessing your business needs after returning from a remote work structure.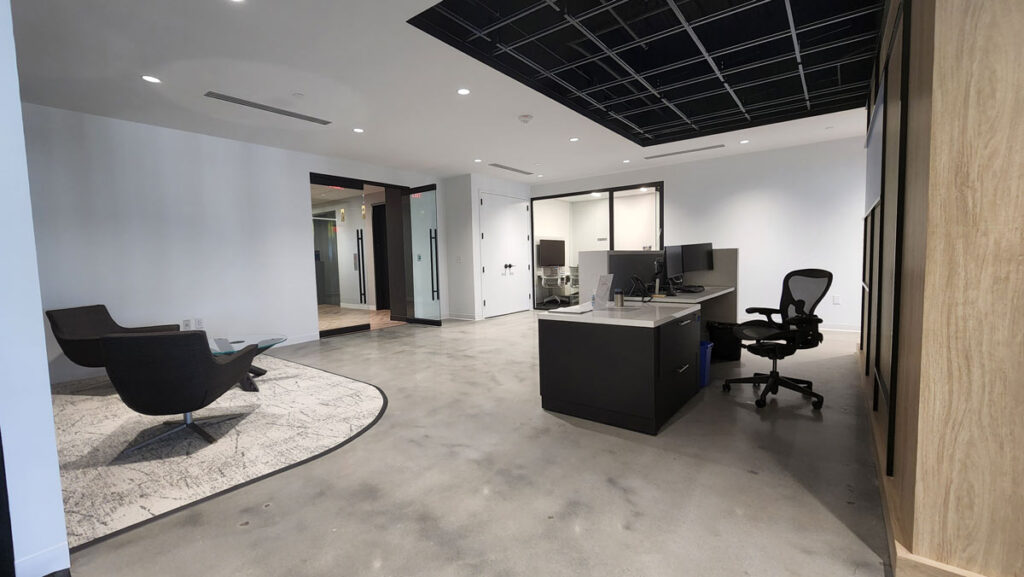 Do you still need the same amount of office space?
Does your team utilize all of your office space efficiently? You may not need as much office space as you thought. Maybe you don't need a dedicated desk for everyone, or maybe you can get by with smaller meeting rooms.
Before you make changes, take a close look at how your team is using your space. See if there are any areas that can be downsized. Harvard Business Review suggests that workers are attracted to office spaces where they can "work more productively and focus on activities they cannot do from home."
Is your office convenient for everyone?
Location and quality of your office location are critical to consider. When you're working from home, your physical location isn't as important. After returning to the office, you may have to consider whether your current location is still convenient for everyone.
Maybe some team members have moved since you were last in the office. Perhaps there's a new public transportation route that would make commuting easier. If your office isn't as convenient or accessible as it used to be, it may be time to consider a move.
Have your team's work patterns changed?
When you're evaluating your space, think about your team's work patterns. Is your space still functioning well for your team? You might find there's a need to construct smaller spaces for quiet working areas; or perhaps adding sound barriers can help workers that prefer working in quieter environments. Learn more about one of our acoustical solutions.
Do you need more flexible office space?
Flexible office space has become increasingly popular for employers, and for good reason. Flexible space allows businesses to downsize or expand their office space as needed. And, it gives employees the freedom to work in different environments. A flexible space is one that has creative desk layouts and workspaces.
Making the right move
In sum, here are the things to consider when searching for or evaluating your office space. You may also want to download our white paper "Anticipate Change Using 4 Facility Maintenance Strategies."
Location: Is the office space conveniently located for you and your employees? If not, it may be worth considering a move to a more central location and reevaluating your built environment.
Size: How much space does your team really need? If you're downsizing from a large office, you may be able to save money by renting a smaller space.
Amenities: What kind of amenities does your office space have? Do you need meeting rooms, a kitchen or other special features?
Budget: How much can you afford to spend on rent and other office expenses?
Take some time to assess your needs. Compare different office spaces before making a decision that will affect your organization long-term. It's important to find a space that's right for your team and their productivity. Read more about
Need an expert facility management design team?
Considering making the move to a new office? This is where Facility Systems, Inc. can help. We are your one-stop shop for space planning, facility management and interior design, furniture specification and more. We assess your functional needs and the current space management in your office renovation or relocation. Let us help with your built environment.
Have any tips for assessing your office space after work from home? Share them in the comments below!