Sprint wanted to upgrade the technology and aesthetics of their executive space. It hadn't been touched since the campus was built and was ready for a refresh.
The FSI team worked closely with A.L. Huber General Contractor and RMTA to ensure the new executive conference room better reflected the company's innovative image. We were responsible for furnishing:
Motorized roller shades and integrating them with the A/V system.
Demountable walls.
Acoustic panels.
Moss walls.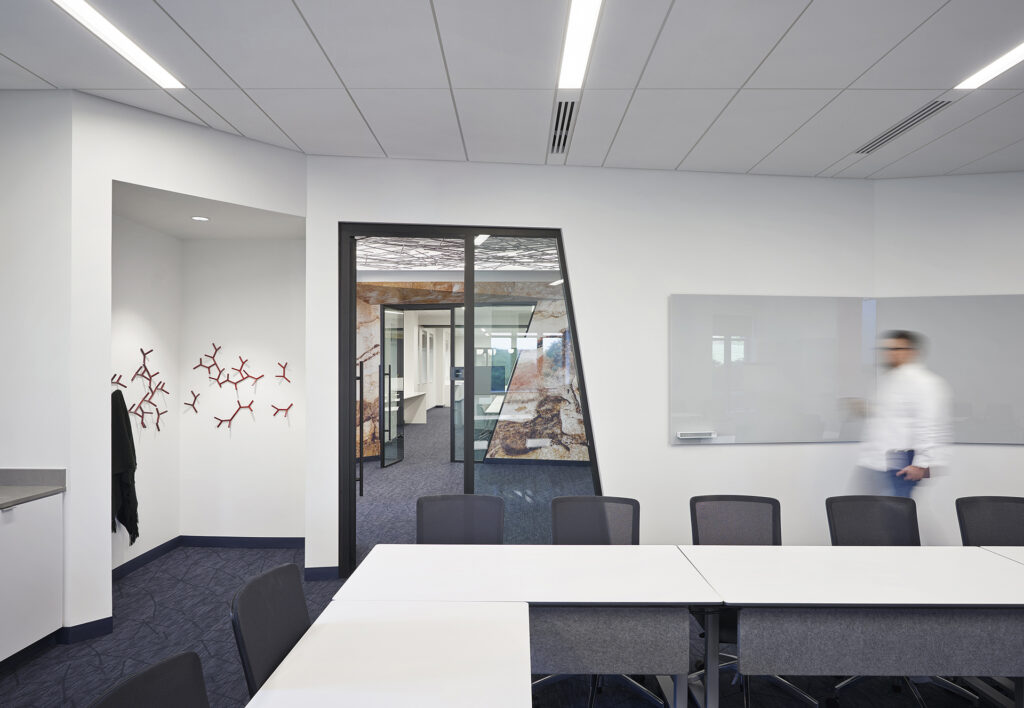 Throughout planning, we leveraged our expertise to save Sprint money. We worked closely with the architect to add roller shades without tearing into the existing wall. We also budgeted for several demountable wall configurations to find the most cost-effective solution.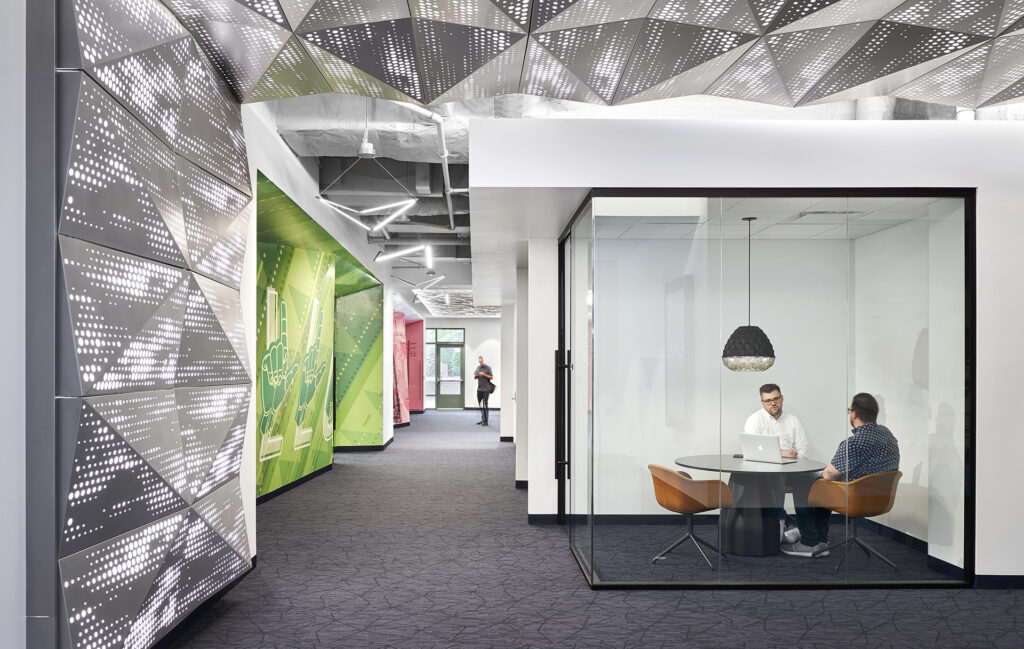 Our experience sourcing a variety of architectural products made us an asset on this project. Here, we packaged the scopes of work for each of the specialty items together. Typically, these are handled through several contracts, but we consolidated them into one, making it easier for the general contractor to track during construction. It also simplified the upkeep and maintenance of these items for the facility manager following construction
To learn how we can manage and source products, like roller shades and glass walls, contact us at relder@fsikc.com.